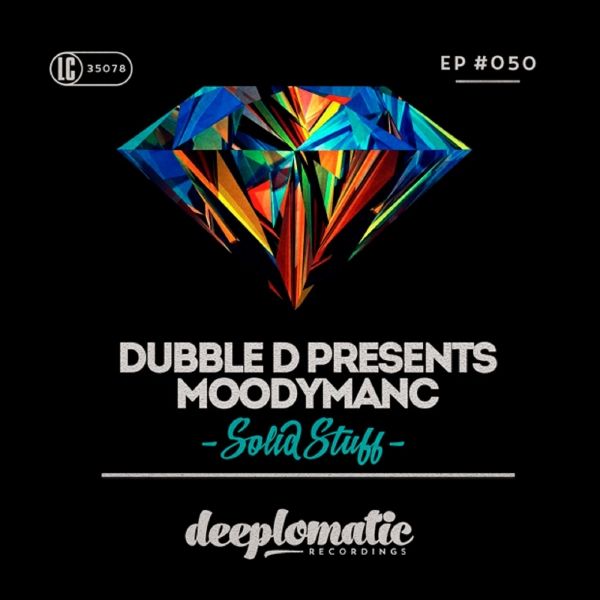 Dubble D presents Moodymanc - Solid Stuff EP
Danny Ward has been producing records in his own right since the mid nineties under the name 'Dubble D', having produced two albums and a string of 12"s on 2020Vision and others under that name, and co-founding and producing the group 2020 Soundsystem with Ralph Lawson and Silver City. But it was the cheeky monniker and imprint 'Moodymanc', given to him by 2020 Vision cohorts Lawson and Andy Whittaker that brought him firmly into the spotlight of House Music lovers worldwide.
Hits including such classics as "Joy" and "Black Paint" have followed on luminary labels such as Tsuba, Exploited, Local Talk amongst others have established Danny as one of the most in demand remixers on the planet and his own high design, vinyl led label , "Well Cut Records" is creating quite a splash. "Well Cut records 003" has just been released on 12" and is about to drop digitally. It features him in his Moodymanc guise alongside Classic Records legend, Luke Solomon (Danny is also collaborating on Luke's forthcoming album). His recent "Balaphonic" project on the label has been championed by Detroit Swindle, Jimpster and Osunlade amongst other heavy hitters and has topped of the afro and latin charts.
The EP kicks off with the title "Solid Stuff" a melodic deep house track that makes your hips move on their own on the dance floor. "Tamba Samba" has some latin influences, adding some sick beats in the background. All in all these are two great twisted, funk-flavored deep house tracks for which the Mancunian has become renowned for.