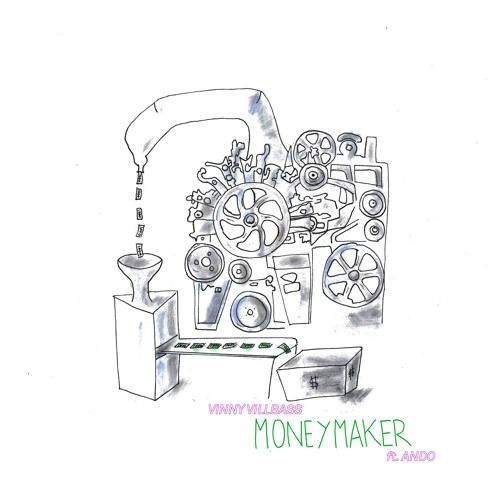 Vinny Villbass - Moneymaker
Vinny Villbass is one of the long time driving forces behind the Norwegian club scene. In addition to an extensive list of club nights and house parties on his conscience, he is 1/3 of the crew behind the renowned Oslo club night Sunkissed and initiator of the Norwegian web-portal OsloClubCast, building ties between the clubs, DJs, and producers of Oslo. As DJ, Vinny Villbass is known for his exceptional groove and timing as a result of 15 years behind the decks, mostly in Scandinavia, but also as a resident in German club capitol Berlin as well as New York City. His musical experience also reaches far beyond his DJ and vinyl junkie exploits. As guitar and synth player in diskJokkeBand and a master of acoustics, Vinny Villbass's production skills front his very own trademark sound of house music. In addition to releases on labels such as Eskimo Recordings, Trunkfunk, and Afro Art, Villbass has a long history of remixing. Lately he has been remixing Norwegian bands as diversions from his daily studio focus, collected on the Diversions remix-compilation from last year.
"Moneymaker" was one of the standout tracks on Beatservice Records'recent Prima Norsk 4 compilation. This slinky house groover with vocals from the King Midas singer Ando is tailor-made for late night action, featuring shimmying synth melodies and a sublime touch of indie-dance appeal. An instrumental is provided for the DJs, as well as as Villbass's own Fullt Askebeger Dub which is basically a headier, spacier rework of the original. The single closes with a deliciously meaty remix from Berlin's Perel (Mile End Records), filled with pulsing bass motions and big, retro-style drums conspiring with the vocal to produce an underground dance treasure.
Label and Artist Links:
www.beatservice.no
www.vinnyvillbass.com/