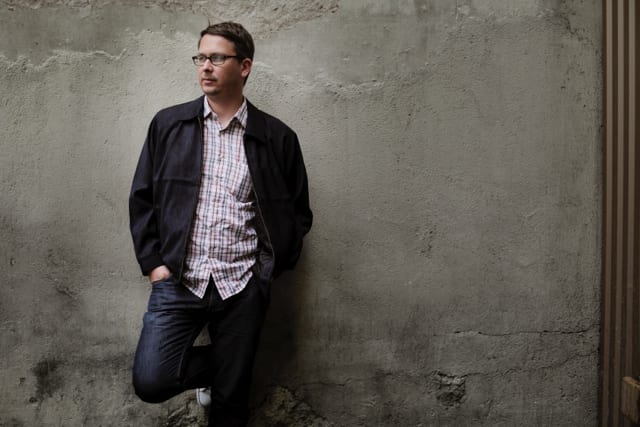 Moodmusic celebrates 20 years…
Klas-Henrik Lindblad's Moodmusic label has now been setting its own classy and underground agenda for two whole decades. Started in 1996 by the Finish DJ and producer best known as Sasse, 2016 will see a number of celebrations take place in the form of some special events around the world, as well as with a compilation that focuses on the producers who have become close family over the years.
More events will be announced as the year goes on, but for now they include two April showcases: the first is in Dubai with the Deep Like crew on the 21st with Innervision's Marcus Worgull as guest and Sasse flying in to represent the label. Support comes from local Moodmusic artists JC Pinto and Sam Farsio, whilst in Italy the label invades Ribbon Club, Terrazina, on the 24th with Ame headlining and support from Ed Ed, Sasse, Alessio Pagliaroli and more. As for the compilation, it is set to make sense in the club, but also on a lazy Sunday, and will feature ten or so cuts from core artists like Sasse, Ed Ed, Lorenzo Calvio, Affect!, Maurice Aymard, Jonas Saalbach, Alessio Pagliaroli and more. It will also feature some extra loving care in terms of the production side of things.
Back in 1996, Moodmusic initially started as an outlet for Sasse's own music. It has since grown into a hotbed of talent A&Red by the boss, but the mission remains simple – to put out music that moves him personally. It has resulted in a catalogue of work that manages to be effective on the dancefloor, but also full of drama, musicality and forward thinking ideals.
Run from a studio space and office in Berlin, the label has always subtly evolved whilst staying true to its early mission. As such it has put out house, electronica and techno, and controls many aspects of each 12", from mixing to mastering, thereby ensuring each one fits in perfectly with the Moodmusic style. Keeping things simple and effective is what has kept not only Sasse happy in his work, but has also helped keep his label right where it needs to be, nurturing great new talent and offering a platform to more established names alike.
In its time, the label has helped break artists like Henrik Schwarz, Thugfucker and Dave DK by putting out their debut EPs, but has also worked with more than 200 different artists, producers and remixers Rather than chasing the spotlight, Moodmusic has always quietly gone about its business with a focus on quality not quantity, and as such has become a reliable outlet for those who know. "There is no room for hype," says the hard working, matter-of-fact boss, before rightfully explaining that, "you can't live as long as we have in the music business on hype alone."
Admitting that this crazy business has taught him to trust no one and everyone at the same time, Sasse's way is to just do his own thing and ignore the rest. It has worked exceptionally well to date, and is likely to continue to do so long after many others have faded away.