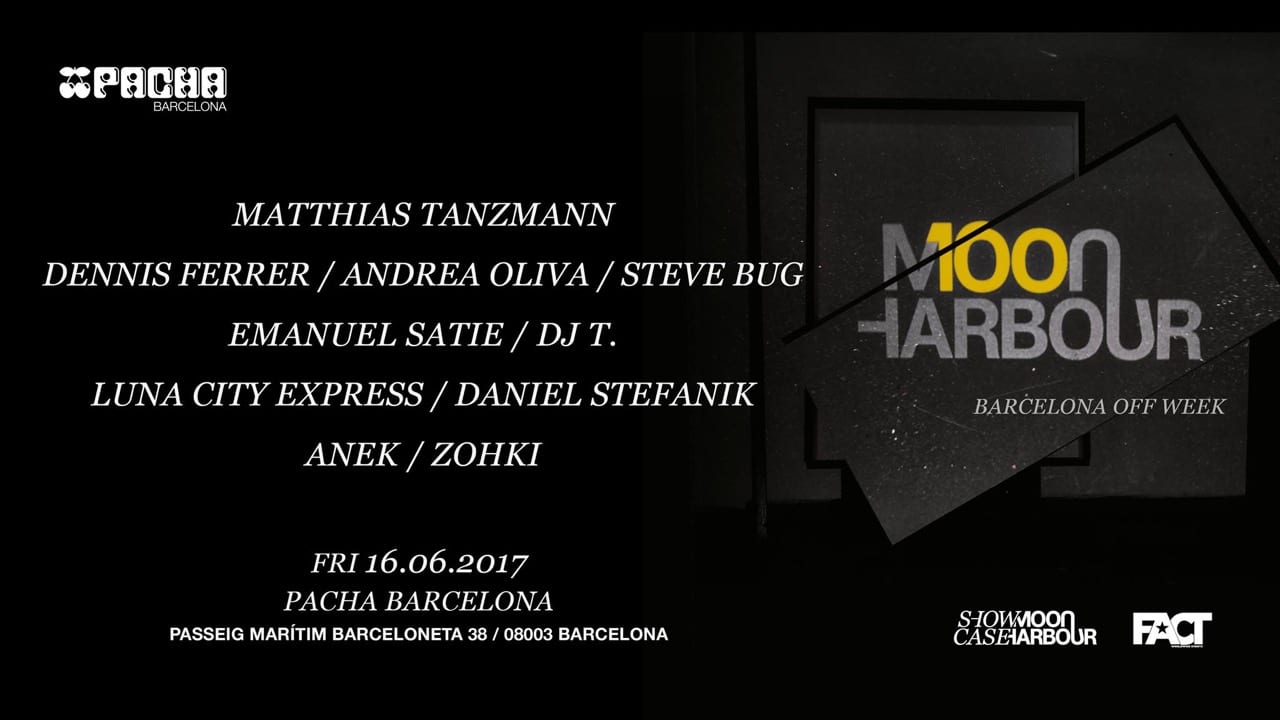 Moon Harbour announce their OFF Week showcase at Pacha Barca
The Leipzig based label is synonymous with an infectious tech house sound and is headed up by Matthias Tanzmann. His album from last year, Momentum, is still getting praise from DJs and dancers everywhere while the label continues to put out a fine array of EPs and compilations from a mix of old and new associates.
The venue for this party is the vast Pacha Barcelona, which has a fine view over the famed beach in the city. As well as that, the club is split into two rooms that have killer sound and exploded beams, big lighting rigs and booty shaking bass – there is also a world class restaurant with a celebrated chef cooking up top local and oriental food for those who know.
Tanzmann will headline the party and will be joined by American house star Dennis Ferrer, Poker Flat boss Steve Bug, Get Physical's DJ T and a selection of label artists old and new including Luna City Express, Andrea Oliva, Emanuel Satie, Daniel Stefanik, Anek and Zohki.
Further details can be found at: https://www.facebook.com/events/1857596501128480
Lineup:
● Matthias Tanzmann
● Dennis Ferrer
● Andrea Oliva "Official"
● Steve Bug
● Emanuel Satie
● DJ T.
● Luna City Express
● Daniel Stefanik
● Anek
● Zohki
Online Tickets: bit.ly/MHRBCN2017