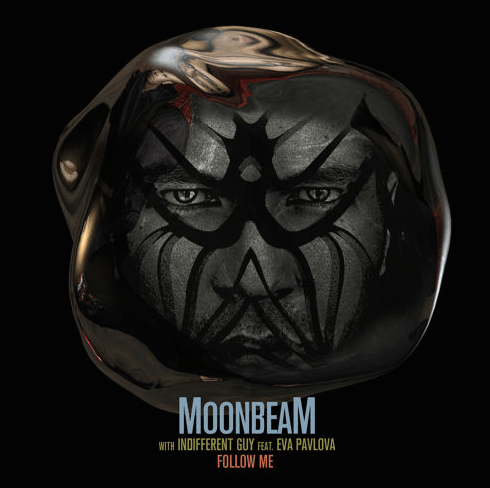 Moonbeam, Indifferent Guy, Eva Pavlova – Follow Me
Follow Me' represents the production return of Pavel & Vitaly Khvaleev, better known as Russia's foremost electronic music duo, Moonbeam. The single is the first newly recorded music to emerge from the pair's studio since the release of the ground-breaking soundtrack (to their own feature-length motion picture debut) 'The Random' two years ago.
Stylistically 'Follow Me' picks right up where the brothers' last round of deep submersion singles ('Sun Went Down', 'What Else Is There' and the completely unforgettable 'Flight') left off.
Sonically, the track provides another trip into the humid sounds and darker surrounds of the brothers' musical mind. Deep house? Deep trance? Or just straight deep everything – Moonbeam are the first to shy from classifying what they do in the studio.
Joining the Khvaleevs on recording duties for the first time are two singular musical talents. In the co-production chair (and also handling 'Follow Me's more house inclined remix) is Jenia 'Indifferent Guy' Polskih. The Ukrainian-based DJ, producer, TV & film soundtrack composer and mastering engineer brings yet more filmic edges and cinematic nuance to Moonbeam's music.
Have previously worked with Indifferent Guy on 'Danger' and taking care of 'Follow Me's vocal component is Eva Pavlova. With her impressive song-writing abilities she lends the track its lyrical paean and intoxicating, and in no small way beguilingly vocals.
If you're looking for something that musically takes you to the other side, well 'Follow Me' is really just the start! Moonbeam's new studio album is closing fast. If you got the imagination for it, the Brothers Khvaleev are going to take you to some unique musical places in 2015.