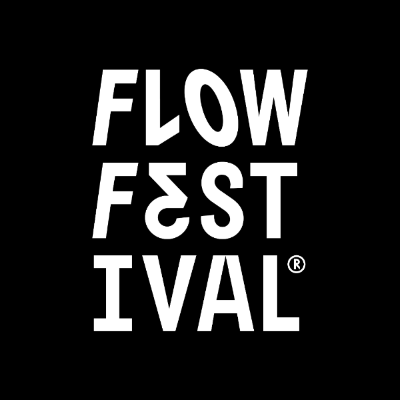 More Announced for Flow Festival 2018
Flow Festival's iconic circular Balloon 360° stage with the distinctive orb suspended above it also hosts Susanne Sundfør, KOKOKO!, Moses Sumney as well as Orlando Julius & Heliocentrics and many others. The way the seating surrounds the stage offers audiences a more intimate way to enjoy the concerts.
American saxophone player, composer and jazz superstar Kamasi Washington will play at Flow's Balloon 360° stage two sets with his band of top musicians. The jazz luminary's next album will be released in 2018. Also featured at the stage will be Kevin Morby, one of the most interesting and sought-after folk artists active today, last year's foremost chamber pop sensation Moses Sumney and French psychedelicists The Limiñanas. Also taking the stage are two very popular singer-songwriters from Norway: recent Nordic Music Prize winner Susanne Sundfør who is known for her powerful interpretations of her own pop songs, as well as soulful electropop artist Anna of The North, whose debut album Lovers was rapturously received. The Balloon 360° stage hosts two very interesting African groups: from Nigeria, afrosoul and afrobeat pioneer Orlando Julius together with his ensemble Heliocentrics, and electronic collective KOKOKO! from Congo, representing the rising new culture of capital city Kinshasa with their self-made instruments and radical, groundbreaking stance.
As usual, the Balloon 360° stage will feature some of Finland's top jazz musicians: trumpet player Jukka Eskola with the UMO Jazz Orchestra, Olli Ahvenlahti New Quintet, consisting of living legend and pianist-composer namesake with Jaska Lukkarinen, bassist Antti Lötjönen and tenor saxophonist Jussi Kannaste, as well as the mercurial and energetic jazz group Mopo. Additionally, the stage hosts powerful singer and aspiring international breakthrough pop talent Lxandra, singer-songwriter Yona performing with the Lumos string quartet, and promising indie pop trio Karina, who recently released their critically acclaimed debut album. Lau Nau will play her abstract brand of folk music with a stellar ensemble featuring Pekko Käppi, Matti Bye and Samuli Kosminen. They will be joined on stage by a 20-strong choir.
Flow Festival takes place on August 10.–12. in Helsinki's Suvilahti
Previously confirmed artists at the 2018 Flow Festival include Kendrick Lamar, Arctic Monkeys, Patti Smith, Lykke Li, Fleet Foxes, Alma, Charlotte Gainsbourg, Bonobo, Grizzly Bear, St. Vincent and many others.
Tickets:
Ticketmaster www.ticketmaster.fi p.0600-10-800
Tiketti www.tiketti.fi p.0600-1-1616
3 days: 195€
2 days: 159€
1 day: 99€
Gold area passes: 3 days 295 €, 1 day 175€
Prices apply until further notice. Ticket price includes service fee.
2-10€ donation to campaign for cleaning up the Baltic Sea can be added.