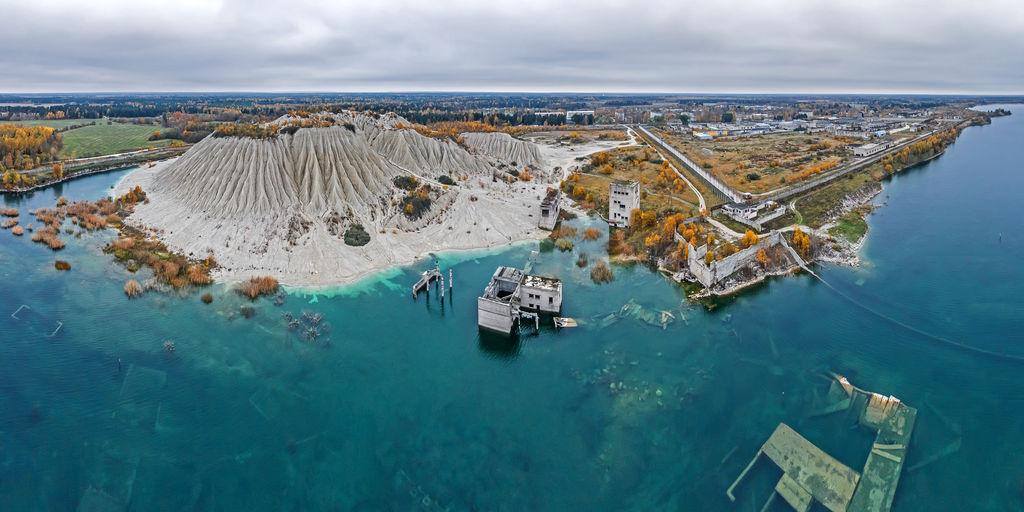 More artists added to Into the Valley and Into the Factory
Springtime is now closing in, and we can give you more wonderful artists that have confirmed will be playing at Into the Valley – now held in the sunken former quarry and abandoned prison of Rummu in Estonia, just outside Tallinn -and Into The Factory in Nynäshamn, Sweden.

It´s exciting to see how the line-ups of the two distinctive festivals are shaping up to be, and we hope you share this excitement with us.

Into the Valley brings us old friends, like Studio Barnhus capo Axel Boman, and new friends, like versatile creator Craig Richards – or dancefloor killers like Dyed Soundorom or Fernando Costantini. Function also joins the bill while we keep adding amazing women of all shapes and forms in our line-up, with the likes of underground French queen Jennifer Cardini, Russian powder keg Vlada and the iconic Miss Honey Dijon.

Across the Baltic, in Sweden, Into the Factory will bring out the big guns with Marcel Dettman and a must watch b2b between Ata and Roman Flügel. Genius of Time will be back, and so will coveted artiste, Abdullah Rashim. The ever surprising high energy Tini, as well as Steffi and The Field, will be joining Gander/Örnell in this 5th batch of artists that we´ve released so far.

Please note that THIS IS NOT THE FINAL LIST, and more announcements are to come.
Into The Valley – Rummu – Estonia
June 29th to July 1st

Andrey Zots
Anna Hanna
Answer Code Request
Anthea
Axel Boman
Bella Sarris
Black Madonna
Cassy
Cobblestone Jazz (live)
Craig Richards
Dixon
Dyed Soundorom
Ellen Vene
Fernando Costantini
Function
Helena Hauff
Honey Dijon
Hunee
Janina
Jeff Mills
Jennifer Cardini
KASK
Kerri Chandler
Kim Ann Foxman
Kink featuring Rachel Row (live)
Marcel Dettmann
Midland
Nastia
Olga Korol
Praslesh
Rebolledo
Recondite (live)
Regis
Renaat R & S
Rhadoo
Ricardo Villalobos
Sassy J
Stockholm Murder Girls
Vlada
Into The Factory – Nynäshamn – Sweden
10th to 12th August

Abdullah Rashim
Adam Beyer
Andrew Weatherall
Ata b2b Roman Flügel
Barac
Bicep (live)
Cari Lekebusch & Joel Mull (B2B)
Daniel Avery
Dasha Rush
Dax J
DVS1
Fabio & Stef
Gander/Örnell
Genius Of Time
Headless Horseman (live)
Ion Ludwig (live)
Johanna Schneider
Juan Atkins
Julia Govor
Karenn (live)
La Fleur
Magda
Marcel Dettman
Mathew Jonson (live)
Moodymann
Mr Fingers aka Larry Heard (live)
Nastia
Rodhåd
Sebastian Mullaert (live)
Shanti Celeste
SHXCXCHCXSH (live)
Skatebård
Sonja Moonear
Steffi
Studio Barnhus
The Field
Tijana T
Tini
Veronica Vasicka
Vril (live)