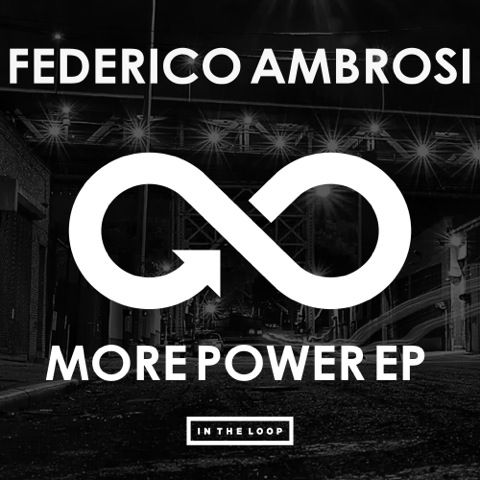 Federico Ambrosi - More Power EP
In The Loop presents its latest addition to the label this month, the up-and-coming house DJ and producer Federico Ambrosi. After being inspired by the historic tech house club Alterego in Verona, the Italian artist embarked on a mission to bring his own sound to the genre. Now a regular performer at Alterego, Ambrosi continues his enthusiastic journey of producing high-intensity tracks, including his new EP "More Power". Available on August 29, his In The Loop career starts with a bang as the debut features ebullient melodies and hip-hop inflected sounds.
Opening the EP is the colourful track "More Power." From the beginning of the track your body is set in motion, while deep, full-bodied pulsations kick up the heat. Fiery, groovy synths weave a lively melody as a potpourri of vocals bring a frisky flair.
The EP's stamina refuses to falter on the next track "Circus." Appropriately titled, its vibrant melody and bouncy beat create an energetic, dynamic atmosphere. With the instilling of a snare drum and retro funk vocals, your heartbeat and dance moves will contest the BPM with ease.
The power saga continues in "The Gang Of The Hill," a genre fusion bursting with vitality. Old school vocal samples, snare drums, and scratches take you back to the beginnings of hip-hop, while high-octane synths give the track a fresh tech-house twist. A bold track, it will definitely make a statement amongst vivacious crowds.