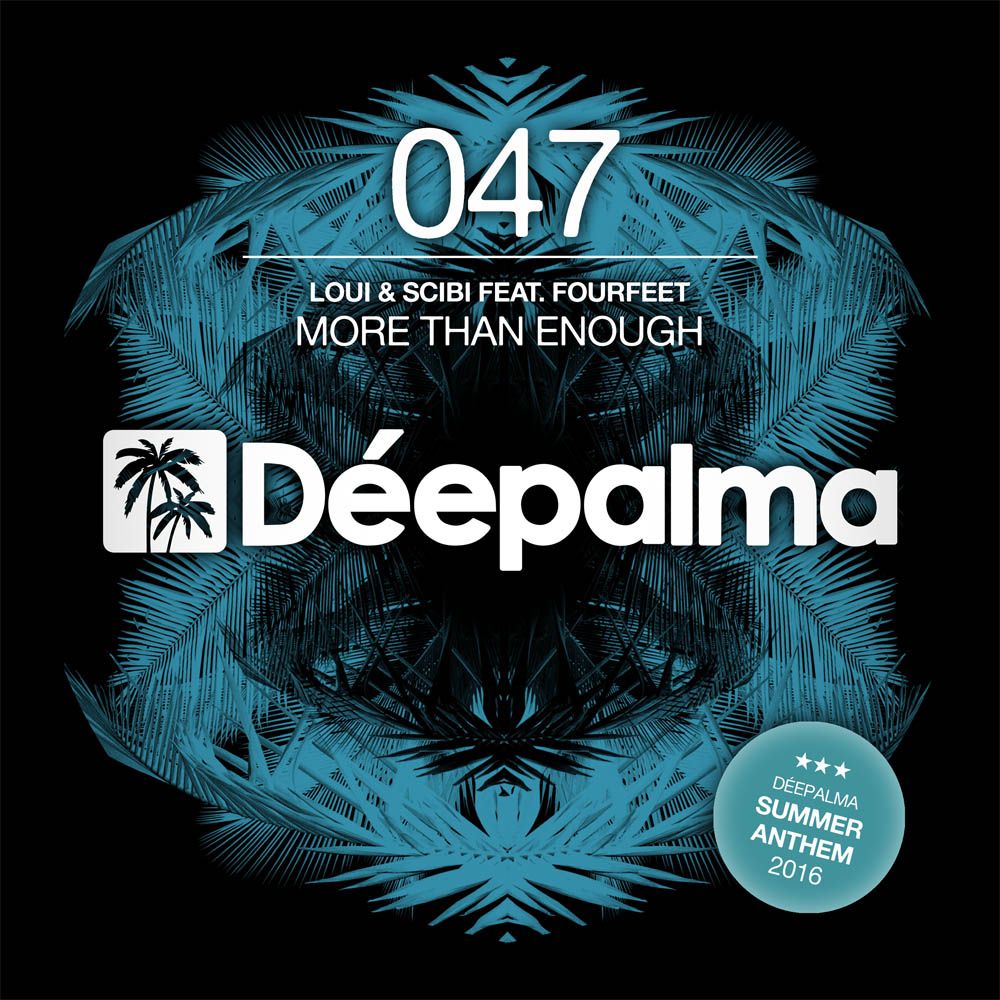 Loui & Scibi feat. Fourfeet - More Than Enough
Polish duo Loui & Scibi join up with vocalist Fourfeet for a sultry single featuring remixes from Pretty Pink, Lou Van, Deeplomatik and Max Lyazgin & Hugobeat.
Across Déepalma Records' three-year lifespan Loui & Scibi have become regulars on Yves Murasca's label. The duo first began collaborating in 2009 and has since crafted a distinct blend of vocal led house, working with the voices of Beth Aggett and Nuwella, not to mention being tapped to remix tracks on Milk & Sugar Recordings, Purple Music and Bobbin Head to name a few. Meanwhile, Fourfeet is best known for his work with Chuck Love and OM Recordings.
The duo's original mix begins with tranquil notes and echoing moans before an infectious hook joins energetic arpeggios and Fourfeet's recognizable vocals. Lou Van's remix exhibits a slightly softer production style whilst heady bells operate throughout, whereas Deeplomatik's version is more tough and robust in comparison. Finally, crunchy rimshots and gentle guitar licks make up Pretty Pink's rendition until Max Lyazgin & Hugobeat conclude the package with an upbeat and bubbly reimagining.
Loui & Scibi feat. Fourfeet 'More Than Enough' drops on Déepalma Records on this July 2016. Tracklist
Edition 1
1. Original Mix
2. Lou Van Remix
3. Deeplomatik Remix
Edition 2
1. Pretty Pink Remix
2. Max Lyazgin & Hugobeat Remix
Official iTunes Release includes all available mixes
www.deepalma.com
www.facebook.com/deepalmarecords
www.soundcloud.com/deepalmarecords
www.youtube.com/deepalmarecords