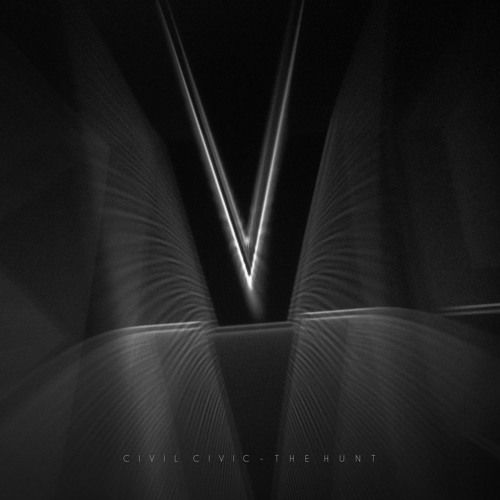 CIVIL CIVIC - THE HUNT
The return of CIVIL CIVIC will be a relief to many who have waited patiently since 2011's epic debut album, RULES. The electronic soundscape masters return with an explosive new single, THE HUNT today, the first track to be taken from their new album scheduled for release this Autumn.
Concocted from the intrinsic production skills of Aaron Cupples and Benjamin Green, the Melbourne duo have spent the last four years honing their special recipe of colourful instrumentals from their bases in London and Barcelona, respectively. This first offering is a taste of what's to come, a smorgasbord of aural delicacies made to take the listener on an unforgettable journey.
THE HUNT replicates the sensation of the day after a night of sensory (and chemically) overloaded hedonism. If you feel tumble-­dried after this tune then it's entirely deliberate. It's supposed to be exhausting:
"You wake up late afternoon, your hair a mess," offers Aaron of its origins. "You smell like a bin. Breakfast is the rest of the falafel from the night before. You're volatile, energised, funny as fuck. You don't give a single shit what others think of you."
The extended outro meanwhile is intended to mock both good taste and the laws of physics, something that comes naturally to a band that ooze majestic futurist prog, epic math-rock, electro-goth, post-rock, glacier-sized chillwave or just simply, 'post-everything'.
Like a celestial shaft of aural light beamed from unknown futures or a diamond-cutting laser first illuminating and then slicing to shreds the darkest corners of the subconscious, CIVIL CIVIC create a musical experience that is totally immersive. Like musical synaesthesia, theirs is a visceral experience to be smelled, tasted, explored, survived. They sound like no other.
Pre-order THE HUNT today from https://www.musicglue.com/civilcivic/store/ released on 24th June and look out for the full album later this year via Gross Domestic Product through Believe Digital.
See them on tour at the following shows:
May
12 Leuven, Blauwe Kater
13 Nante, Wine Nat / White Heat
27 Zurich, Lauter Festival
28 Leysin, Hautes Frequencies
June
08 La Malterie LILLE FR
09 Paris, Petit Bain / Mind Your Head
Follow CIVIL CIVIC online at:
www.facebook.com/civilcivic
www.civilcivic.com
www.twitter.com/civilcivic