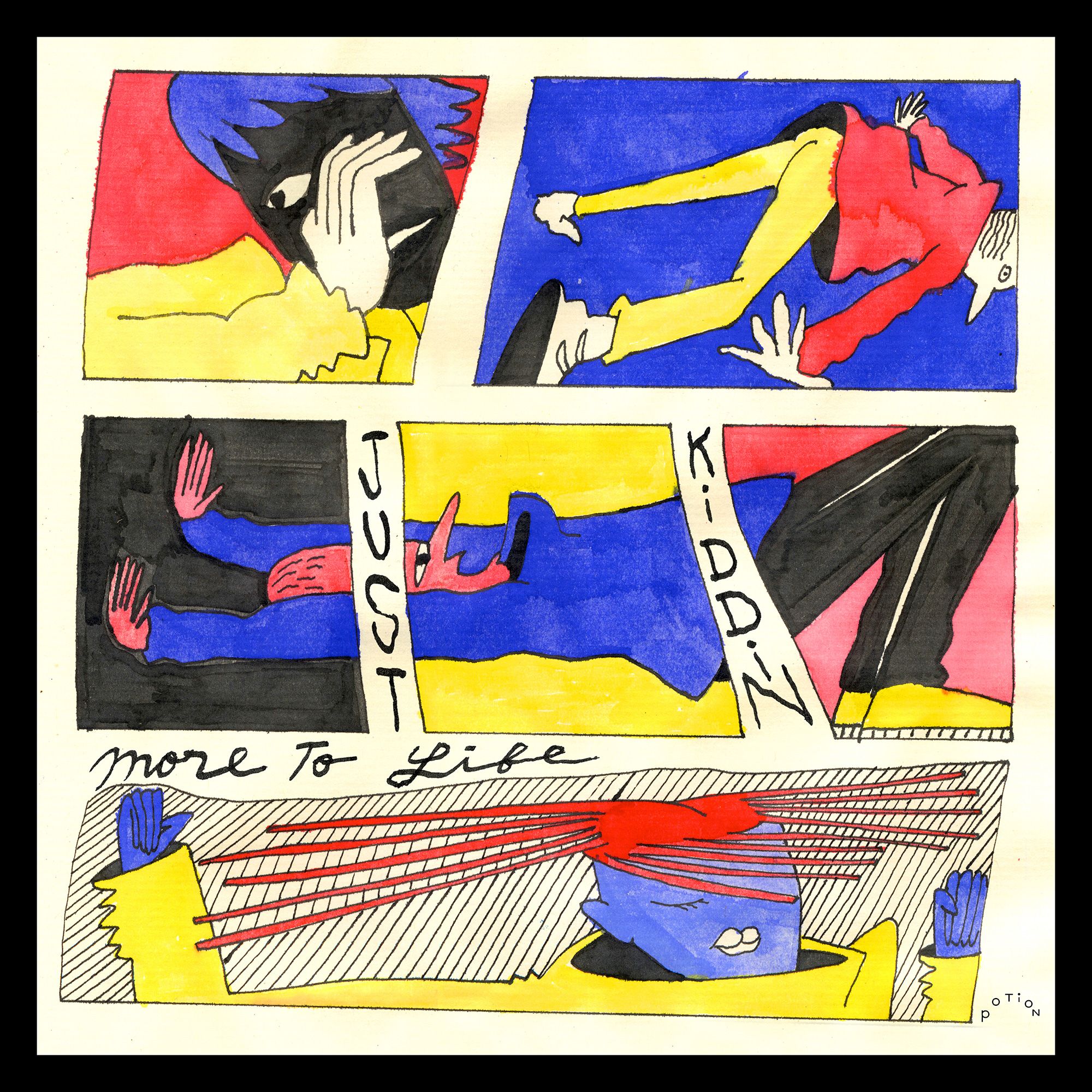 Just Kiddin - More To Life
Just Kiddin returns with a tune that shows there's 'More To Life'! The smooth vocals and revolving chords capture the feel-good vibe the UK duo are known for. The delicate percussion, groovy bassline and sweet melodies make this song a true bliss for sure.
Hailing from the small market town of Kettering, Northamptonshire, childhood friends Lewis and Laurie
place no limitations on their sound as DJ and producer duo Just Kiddin. Drawing on their experiences as musicians – Laurie playing the drums, and Lewis playing guitar – their productions start from simple grooves that slowly introduce warm and addictive melodies. Together they have created a unique production recipe that is firmly focused on the art of creating organic, multi-dimensional music – gaining props from industry heavy weights such as Duke Dumont, Tensnake, Gorgon City and The Magician.
Just Kiddin first made it onto the scene with their bona fide summer anthem "Thinking About It" via Parlophone's dance imprint FFRR. "Thinking About It" was a huge success, receiving over 50 plays across BBC Radio 1 and 1Xtra. Since then, their string of releases (including "Getaway", "Only for You", "Fall for You" & "Won't let you down") have been supported by Radio 1 tastemakers Annie Mac, Danny Howard & Pete Tong. The duo have also had international success with airplay in the US, Australia, Germany, Belgium, Sweden & more – which has led JK to tour the majority of these territories.
Now Just Kiddin are back with their new single 'More In Life', out May 29th on Potion. Ami, the vocalist on the track is actually a fan of Just Kiddin and sent the duo a message on Instagram saying how much she loved their music. In her first message, Ami told them she had only sang in front of a handful of people and, even though she was nervous, she emailed them a video of her singing, to see what they thought…
"I'm not gonna lie, we didn't expect much, but we were bowled over with how good she sounded, so we sent her the backing track with a guide vocalist singing it.", Lewis explains. Ami went off to a studio in Glasgow and gave it a go. The result is "More to Life", the duo's first track featuring a fan. Lewis continues: "Big ups to Ami for reaching out in the first place. She couldn't believe it when Danny Howard premiered the song on BBC Radio 1. A few weeks before, only a handful of people had ever heard this girl sing – now she's being heard by millions on national radio!!".
"'More To Life' is a record we wrote in early 2017. The track is about not giving a s*** about the trivial little things that bring us down – a reminder that there's more important things to care about. Next time you're feeling pissed over spilt milk, play this record and remember what's true and important to you." – Just Kiddin
Just Kiddin – 'More To Life' – Out Now on POTION http://release.spinninrecords.com/more-to-life