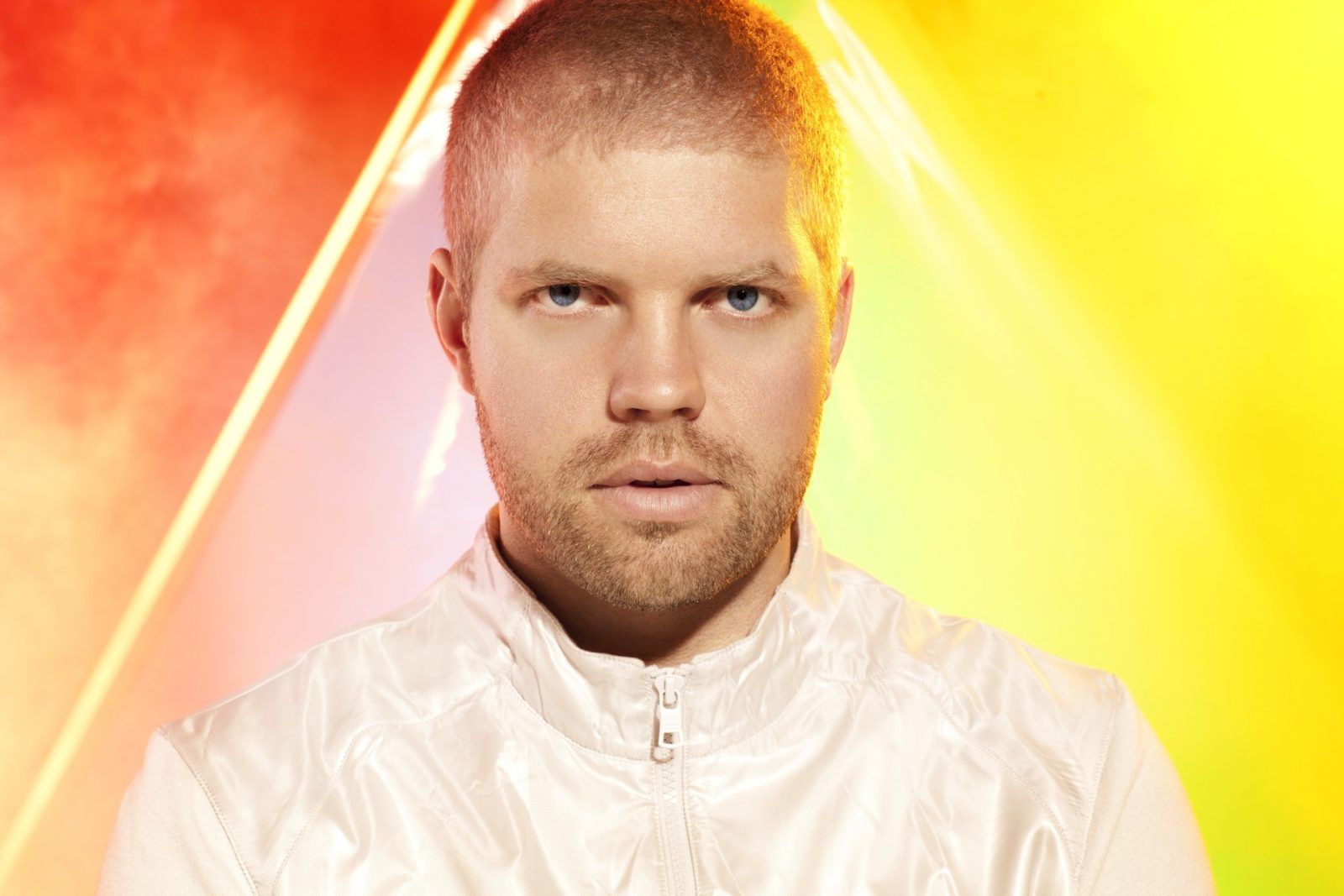 Morgan Page Extends Wynn Residency for 2014
Grammy-nominated Producer/DJ Morgan Page has announced that he will be extending his residency at Wynn Las Vegas for another year, marking the third year of his relationship with Wynn. Page's first date of 2014 will be on January 11th at Wynn's indoor/outdoor venue, Surrender, where he will play the second Saturday of every month. Additional dates are to be added throughout the year.
As an added bonus, fans traveling to Las Vegas to see Morgan Page will be able to use a special promo code (DJMP14) when booking their rooms at Wynn Las Vegas, which will offer preferred hotel rates and include four complimentary passes to Page's performance.

Throughout 2014, Page will continue to bring his charged live DJ sets that brilliantly balance highly energized House beats and blissful radio-ready vocal tracks to XS, Surrender and Encore Beach Club.
XS remains one of the most celebrated nightlife venues in the world today. In 2013, it was named the #1 nightclub in the country by Nightclub & Bar, as well as the top club in Las Vegas by USA Today. Dubbed "Las Vegas dance music mecca" by MTV, it is known for its impressive roster of exclusive electronic dance music residencies.
Award-winning Encore Beach Club, named "Best Adult Party Pool" by USA Today, is part of the expansive entertainment complex that includes Surrender Nightclub. The two experiences, featuring sets by world-renowned Wynn Las Vegas resident DJs, transition guests from a daytime beach party to a sexy nightclub. Encore Beach Club features 40-foot palm trees surrounding three tiered pools, and luxurious VIP enclaves including 26 cabanas and eight bungalows with private bathrooms, infinity dipping pools, cooling systems, and views of the Las Vegas Strip as well as the lively pool party scene. Guests can try their luck at Blackjack or Craps in the gaming pavilion.
The chic choice for those seeking an upscale nightlife party, Surrender Nightclub is a sensual indoor/outdoor venue. The inside offers a traditional premium nightlife environment with plush VIP tables surrounded by go-go dancers and the club's signature back bar 90-foot metallic snake. Outside, cabanas and bungalows provide guests the opportunity to party under the stars, as the seasons allow.
As the year begins, Page comes off an incredibly successful MPP3D tour (20+ sold out dates!) that featured groundbreaking, fully immersive 3D visuals. Supported by an impressive cast of DJ's, Project 46, Audien, Beltek, Maor Levi, Walden, & Topher Jones. In the midst of the MPP3D tour, Morgan released his brand new single with Michael S. called "Against The World."
Tour Dates:
1/11/2014: Surrender Nightclub – Las Vegas, NV
1/24/2014: XS – Las Vegas, NV
2/8/2014: Surrender Nightclub – Las Vegas, NV
3/8/2014: Surrender Nightclub – Las Vegas, NV
4/12/2014: Surrender Nightclub – Las Vegas, NV
5/10/2014: Surrender Nightclub – Las Vegas, NV