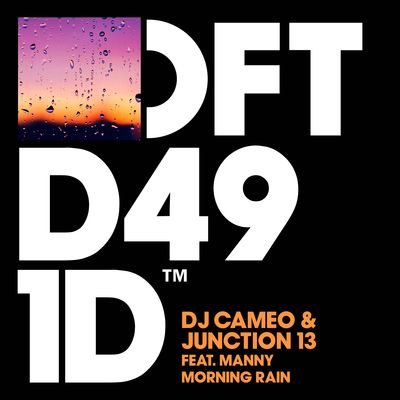 DJ Cameo & Junction 13 - Morning Rain
A true pioneer of British radio and UKG's dedicated champion, Defected presents DJ Cameo's debut single for Defected, 'Morning Rain'. Cameo has teamed up with production outfit Junction 13 for this 4/4 workout with a distinctive mellow garage flavour.
Bittersweet and melodic, 'Morning Rain' hits that sweet spot between thudding house track and vocal ballad. A piano intro develops into a motif that glues together the melody and bass, while Manny's crystal clear vocals and the highly polished production gives this memorable track a really slick finish.