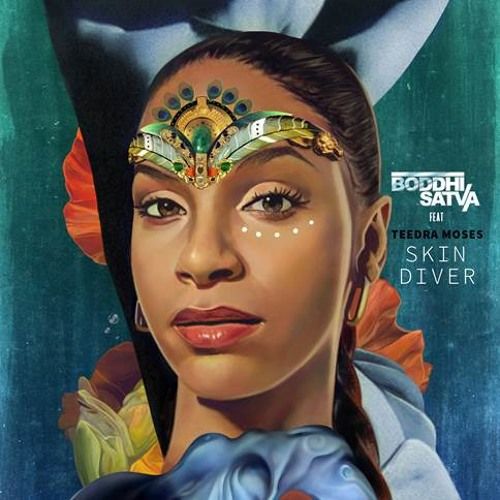 Boddhi Satva - Transition
Boddhi Satva is the founding father of what he defines as Ancestral Soul – a synthesis of soul music, electronics and various African styles. Coupled with the unmistakable pace of house music, Boddhi is refreshingly changing how the genre can be experienced in the process.
Boddhi's first break of note was the release of 'The Boddhi Satva EP' in 2006 for kindred spirit Osunlade's Yoruba Records. After then being handpicked by Louie Vega in 2008 for in-house production duties within the Vega stable, Boddhi went on to release his much-admired Ancestral Soul Interpretations series. These mixtapes saw the Central African Republic-born DJ/producer reworking a selection of commercially and critically acclaimed R&B and hip-hop songs, adding what he calls his "sound signature" to create fresh treatments for the likes of Drake and Beyoncé.
Boddhi's discography now reads like a house music dream list which includes releases for Vega Records, BBE, Tony Humphries' Tony Records, Defected, Cadenza Yellow Productions and Innervisions. He has produced/remixed Bob Sinclar, Elements of Life, Geoffrey Oryema, Oumou Sangaré, Alsarah and The Nubatones, plus a certain Carl Craig remixed Boddhi's 'Who Am I' feat. Athenai & C.Robert Walker.
Boddhi has DJd at clubs across the world, including London's Ministry of Sound, Club Stereo in Montreal, Djoon Club in Paris and Cielo in New York. He also recently recorded a mix for BBC 1Xtra's Destination Africa show.
The new album Transition, his second, features a diverse array of collaborators from across the globe, including Grammy-nominated Parisian sibling duo Les Nubians and Teedra Moses, who has written tracks for the likes of Mary J Blige and Macy Gray. Boddhi is also joined on the album by Stones Throw Records rappers Dudley Perkins AKA Declaime and Georgia Anne Muldrow, Malian singer songwriter Mohamed Diaby, and British neo-soul pioneer Omar.
Production on Transition began late in 2012, when Boddhi returned to his native country for the first time in twelve years. "My father used to play a lot of jazz, soul, disco and off course African rhumba," he recalls of his musical upbringing. "I was exposed to so many musical cultures from both my parents. Outside of the house I listened to soukouss, ndombolo, hip-hop and R&B."
"My father's love for good music led me to develop a special sensitivity, an ear to different cultures and sounds around the world." Within months of that visit, Boddhi lost his father to sudden illness. Finished in Brussels, where Boddhi currently lives, the album was created and released in his father's honour. Transition genuinely justifies the producer's claim that he is "not limited to any particular scene." An epic record for the feet and the heart and tied to no one place of origin, Transition sees Boddhi Satva emerge as a truly global musical ambassador.
Tracklisting:
1. Papa feat. Mohamed Diaby
2. Beautiful People feat. Les Nubians
3. Satisfaction feat. Pegguy Tabu & Miranda Nicole
4. From Me To You feat. Paul Randolph
5. Healing the Sound of the Heart feat. Karun
6. Skin Diver feat. Teedra Moses
7. My Heart feat. Nelson Freitas
8. It's Your Vibe feat. C.Robert Walker
9. Slow It Down feat. Crissy
10. Mama Kosa feat. Kaysha
11. Naughty feat. Davido & Dj Arafat
12. Benefit feat. Omar
13. Transition feat. Ade Alafia Adio
14. Try a Little Something feat. Pebbles
15. When the Lights feat. Declaime & Georgia Anne Muldrow
16. Que Restera T'il feat. Kanem
17. Fighting Spirit