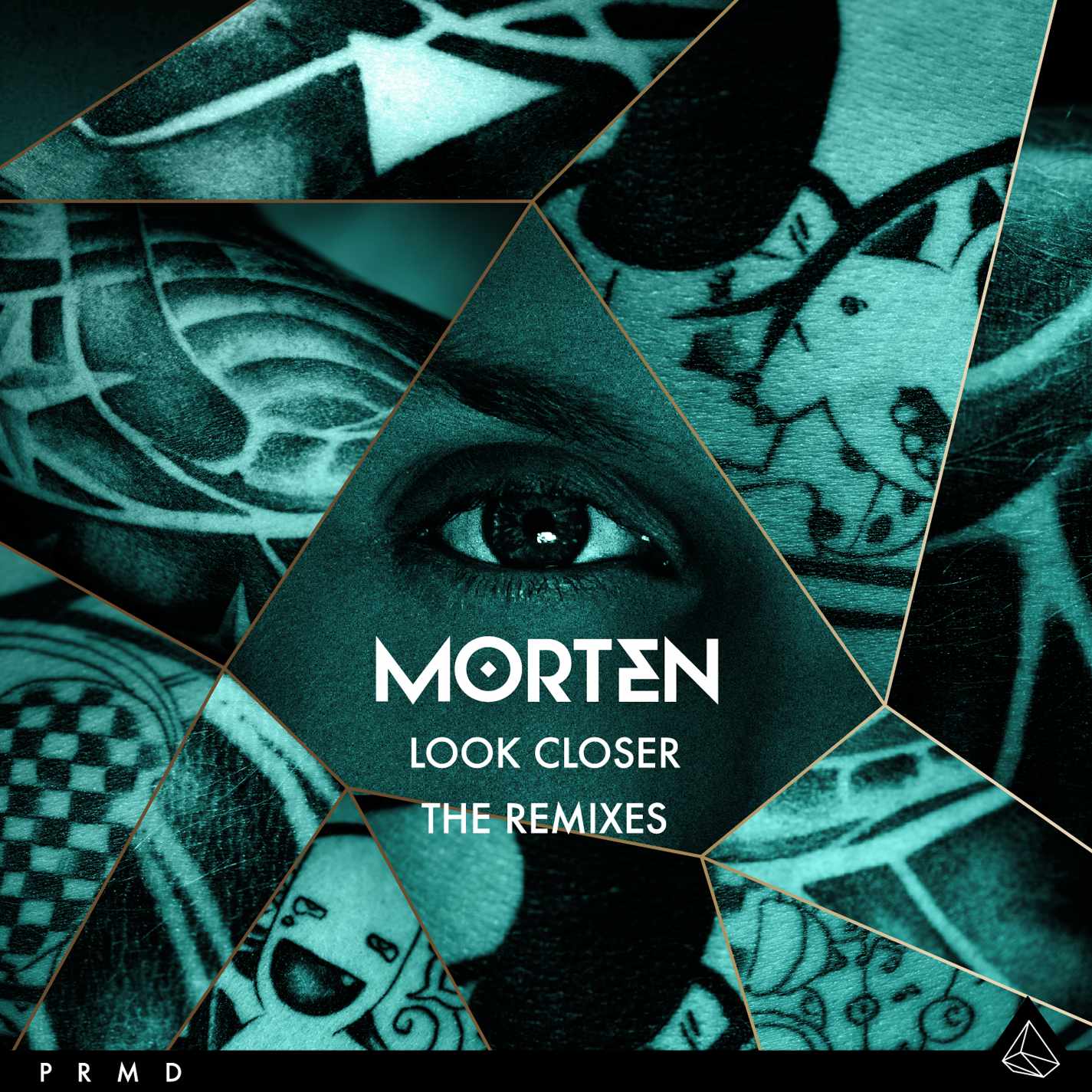 Morten – Look Closer Remixes EP
Remixes of smash-hit single "Look Closer" come today courtesy of Danny Verde, Candyland, WeSmile and David Tort who all mold intriguing facelifts out of emerging dance music star Morten's original workings.
Watch MORTEN Discuss His Sound, Reveal His Background, and Get Tattooed Exclusively on Thump.

As one of Denmark's most celebrated DJs, MORTEN is no stranger to the spotlight. Characterized by his eclectic take on progressive, electro-house and dubstep, it's no surprise he's caught the attention of dance music's biggest trend- setters and will be releasing his next three singles on PRMD Music.
Vice's electronic music division, Thump, recently spoke to MORTEN about his beginnings in Denmark, and the consequent progression of his musical career from a hip-hop DJ playing at small clubs in Aarhus to a world class artist performing to thousands. To watch MORTEN discuss this and more, all while he gets tattooed on camera, head over to HYPERLINK "http://thump.vice.com/videos/thump-video/morten-gets-inked-up" Thump.
Earlier this year, MORTEN's biggest single to date – "Look Closer" – premiered on SiriusXM to rave reviews, was featured on Avicii's world-renowned podcast, LE7ELS and aired on "Pete Tongs Essential Selection" on BBC1. With support from Axwell, Avicii, Cazzette, R3hab, David Tort and EDX at such an early stage can only mean one thing: summer smash anthem!
As if the euphoria of the original couldn't be maxed any more, House DJ/producer Danny Verde catapults his refix into progressive house territory clashing aggressive synth stabs reverberations against a tirade of shapeshifting percussion. Meanwhile, Santa Barbara natives Candyland, twist and meld together a fidgety low end bassline and erratic melody moves with an unapologetic dose of heavy hitting dubstep.
On top of this Swedish duo WeSmile bring their own progressive take on the track with extended synth washes and harmonic components complimenting the blissful vocal line. Finally David Tort retains the euphoric core elements of the track for smooth uplifting build-ups, which he breaks down into a contrasting abrasive electro house remix with a gritty prominent bassline.
MORTEN's original tracks have an innovative and refreshing quality. "Larva" featuring Rebecca & Fiona is an enigmatic and emotive progressive juggernaut adorned with budding synths, a well-mastered bass line and an apex that would breathe raw energy onto any dance floor. "Larva" recently went platinum, is in the Beatport Top 20, and has garnered over 2.3 million streams. Another Beatport chart-topper was "86 Degrees"[Pinkstar], an undeniably original and progressive track.
MORTEN also has the ability to release tracks like "Get Static"[Big Beat], a collaboration with Betatraxx that is a heavy-stepping, electro-bomb perfectly tailored for a high-energy environment. Morten has released countless remixes, Medina's "Forever"[Ultra], Stafford Brothers' "Hello" Featuring Lil Wayne and Christina Milian [Cash Money Records] and Rebecca & Fiona's "Taken Over" [Ultra] and his most recent achievement is striking Gold with Larva (Far Away) [Sony] with more than 900.000 streaming.
Tracklisting:
Look Closer (WeSmile Remix)
Look Closer (Candyland Remix)
Look Closer (Danny Verde Remix)
Look Closer (David Tort Remix)
Morten is scheduled to release his next four singles on PRMD Records and in addition to his upcoming releases, MORTEN will be busy performing at the world's biggest dance music events this summer. 2013 is going to be a very bright and exciting year for the Danish Viking!
PRMD Records was launched in April of 2013 by Ash Pournouri, founder of AT Night Management and manager/strategist behind the global sensation, Avicii.
PRMD Records is headquartered in Stockholm with an office in New York City. Read all about it here: http://www.billboard.com/biz/articles/news/1557294/exclusive-ash-pournouri-launches-dance-label-prmd-records
For more information on Morten see below:
www.MORTENofficial.com
www.facebook.com/MORTENofficial
www.twitter.com/MORTENofficial
www.instagram.com/MORTENofficial