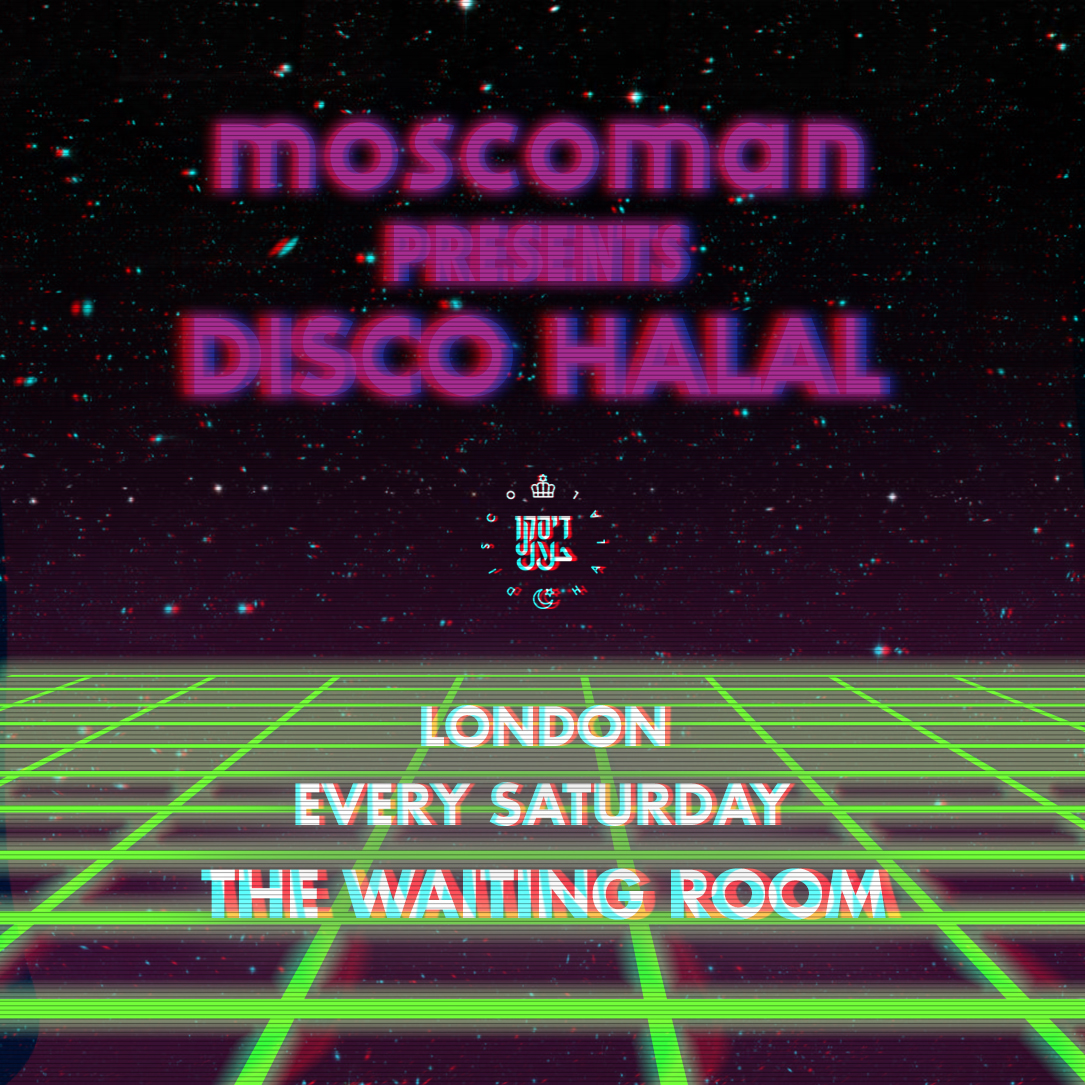 Moscoman announces complete line up for London 'Disco Halal' residency
Disco Halal have unveiled their complete lineup for their weekly residency at the Waiting Room, London.
 Following the recent Government announcement, Disco Halal have announced the rescheduled dates of the highly anticipated residency at The Waiting Room. The series now launches with the Tel Aviv artist playing an all night DJ set on Saturday 24th July. The following week, acclaimed Radio 1 resident Heidi joins Moscoman at the decks. London based queer pop duo Nimmo, Jennifer Touch and Working Men's Club will also join the festivities in the August. With Lynks, PVA and a Special Guest closing off the summer residency.
The Waiting Room's reputation for hosting emerging, alternative, left-field music is far reaching and long standing, with the intimate basement venue acting an incubator for artist experimentation and prime spot for uninhibited dance floor revelry.
Moscoman says: "I'm so excited to have some of my favourite new acts joining in the fun. It's a unique opportunity to curate and present my own approach to music and parties, and build a community here in London, from the (under)ground up.
The inspiration for the night comes from the legendary 'Penguin' club in Tel Aviv. Although I was too young my dream was to hang out there with local musicians and the new beat, post-punk soundtrack. 
Now I can create my own version. I just want people to come early, make friends and dance to live guitars and drum machines."
Full line up here:
 July
24 Mosco All Night Long
31 Mosco + Heidi
Aug
7 Mosco + Nimmo (DJ) + C.A.R. (live) 
14 Mosco + Working Men's Club (DJ) + Jennifer Touch (live)
21 Mosco All Night Long
28 Mosco + Saccades (live) + Super Drama (DJ)
Sept
4 Mosco + Special Guest
11 Mosco + Lynks (live) + PVA (DJ)
Tickets are available exclusively on DICE here.
For more info sign up here: http://eepurl.com/htylIf