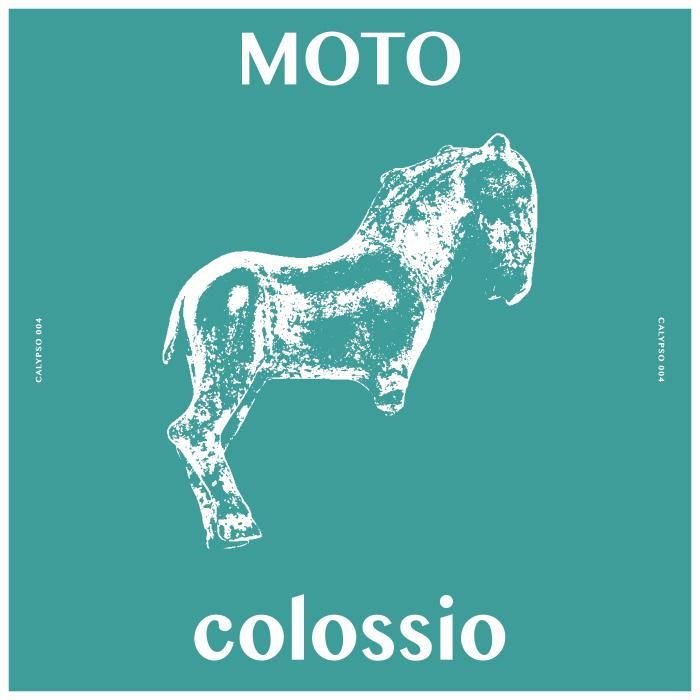 Colossio - Moto
Fernando Luna aka Colossio is a Mexican producer and DJ from Monterrey. Luna's previous releases span a number of aliases but Colossio has become his permanent creative output as of late. His influences draw from krautrock, avant rock and mexican folklore as well artists such as Jim Morrison, Can and Susana Estrada, which he fuses with electronics into a psychedelic-edged sound.
Colossio welcomes the listener on board as he sprinkles supernatural flecks across his superbly rounded debut on Calypso Records, the label of Thomass Jackson and Iñigo Vontier. 'Moto' smells like dust and truck stops, displaying the motorik qualities the track name implies. A phantom vehicle revs up in the distance and overdriven guitars wrestle for the spotlight. 'Fe' is the dramatic soundtrack to a western movie set in a parallel universe, while 'Ansia' pumps a heavy tide of chugging beat into a menacing skyline. Digital exclusive 'Paranoia' follows suit, with a buffet of skittish sonics.
Man Power takes on remix duties for 'Moto' injecting the track with some well honed British swagger. Picture the Rolling Stones on mescaline cruising through the desert. Rising Indonesian talent Jonathan Kusuma bumps the BPM up and takes 'Moto' on a dark cosmic journey home.
'Moto' is out now on vinyl and digital with digital exclusives on June 18 2018.