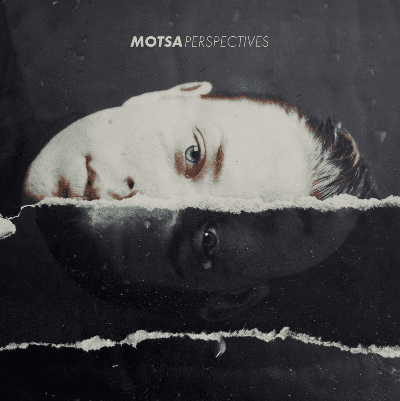 MOTSA releases immersive debut album Perspectives
Austria-born IDM producer MOTSA has unveiled his debut album Perspectives, released via his ownPetricolour label on 7th June.
Influenced by the social and political climate of the modern world, the 11-track LP is inspired by the artist's acute awareness of society's dependence on technology, critiquing the social media bubble responsible for the civic polarisation seen globally. Taking the listener on an immersive, emotional journey, Perspectives is filled with dark yet hopeful compositions, each representing their own personal story. The album title refers to a problem we all face: having differing perspectives on the same situation, which in turn leads to conflict.
Encouraging listeners to spend less time behind computer screens and more time outside in nature, many of the album's samples were recorded from MOTSA's own environment. "Differing perspectives on issues is something we are regularly confronted with in our lives – the fact that this often then leads to conflict is something I have felt closely in my own life. I feel it is a problem that is growing in an ever more egocentric world" MOTSA explains "Maybe if we can develop more empathy as a species we can grow and reverse this trend. The album is a collection of little stories and reflections of how I perceive our world and the problems we face."
Click here to watch the Official Video for 'Salvation' feat. David Österle
Everything from the sounds of children playing in the sands of a Balearic beach to crickets in the grass and bells recorded from his father's apartment in Moscow are utilised, with the producer also recording and sampling his own voice to create distant, choir-like melodies.

Two tracks from the album, 'Rolling Back' and 'No Fear' have already been released as singles, with the latter being accompanied by a cinematic music video directed by creative mastermind Rupert Hoeller. Shot in the abandoned mining areas of south-west Spain, the forgotten landscapes serve as a visual symbol for the exploitation of nature through the human hand. The third track, 'Salvation', was released earlier this week with a mesmerising continuation of No Fear's visual accompaniment.

The record marks MOTSA's fourth release since 2016's Petricolour – named after the label he set up to release it. The EP's lead track 'Colours' has amassed over 4 million Spotify streams to date, while his following single "Falling" received support from Lauren Laverne on BBC Radio 6. In the three years since, the artist has embarked on a world tour, playing shows in South Africa, Mexico, Portugal, Poland and his native Austria as his stock continued to rise.

MOTSA's signature sound – a soulful yet driven harmonic blend – is present throughout Perspectives, continuing to propel the multi-talented artist to the highest acclaim into 2019 and beyond.

Perspectives Tracklist:
01 Ritual Angel
02 No Fear feat. David Osterle
03 Harp Enough
04 Rolling Back feat. Madeline Kenney
05 Revolution
06 Hyperreality
07 World War II
08 Salvation feat. David Osterle
09 Reset feat. Sophie Lindinger
10 Pontinatx
11 Hope Dies Last

For more information on MOTSA, please visit:
WEBSITE I FACEBOOK I SOUNDCLOUD