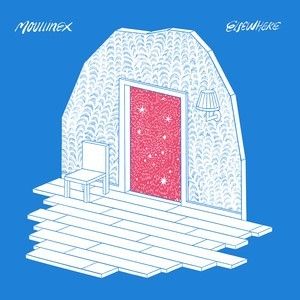 Moullinex – Take A Chance
Portuguese DJ, producer and musician Moullinex has announced that he will release his new album 'Elsewhere' on 18th May through !K7 and his own label Discotexas.
Prior to album relelase Moullinex has released the video for 'Take A Chance'. The concept for the video came from director Silvio Teixeira, who had a dream about an argument between a couple, and the animals and their fire being metaphors for the relationship. The video was intended to be a clash between serious classical Western film language and a more bizarre, neon-lit pop universe.
Moullinex a.k.a Luis Clara Gomes aims to be – and succeeds at it – much more than a mere machine designed to make people dance. Not that he's not good at getting crowds to move their bodies, it's just that he navigates through various genres and contexts equally well, be it the dance floor, the sofa or the street.
His second full-length album, 'Elsewhere' is a perfect example of this fusion.
The influences of soul, funk, garage-rock, Brazilian music and psychedelic sounds blend together with bursting synths and futuristic dance music, coexisting in perfect harmony with under Moullinex's defining stamp.
Having remixed for the likes of Sébastien Tellier, Röyksopp & Robyn, Cut Copy or Two Door Cinema Club, Moullinex has earned himself a solid reputation as a DJ and producer in the dance and disco world and is now set to take centre stage with the release of his second solo album.
Stepping into the role of vocalist for the first time he writes and sings about dreams and how they grow and change with you, from the wonder and bedazzlement of youth to the haunting disillusionment we expereince growing up. Having previously worked with guest vocalists, the deeply personal lyrical motifs are delivered by Gomes himself, maintaining the personality and human touch throughout.
Having formed his Discotexas collective in 2006 with is partner in crime Xinobi, holding residencies at some of Europe's most prestigious clubs, he has now transformed it into his own label which will release 'Elsewhere' alongside !K7. With live shows and DJ sets to impress across the board, Moullinex is set to be the sound of the summer with his anticipated new album.