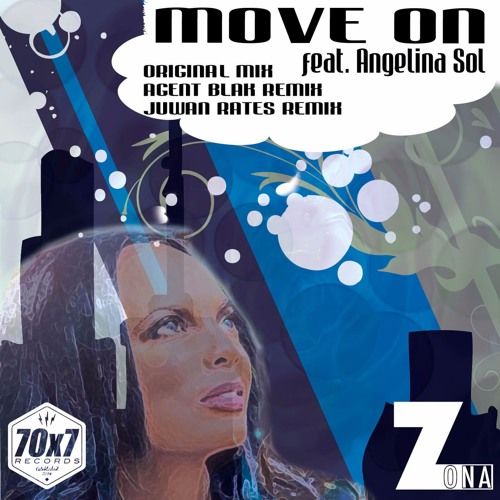 Zona ft. Angelina Sol - Move On
Zona's Move On channels the empowerment of disco queens Gloria Gaynor, Donna Summer and Chaka Khan on the latest 70×7 Recordsrelease. The Los Angeles-based production duo of Dimitri Craven and Jerry Andrews collaborate with Angelina Sol, who sings of being fed up with a cheating man on the infectious disco house original, while Agent Blak's re-work plunders deep house with the pirate's booty sensibility of Jolly Roger and Juwan Rates returns to a classic house sound.
Agent Blak's version hosts slow build ascension to explosive beats and smart production with percussive strains, while Juwan Rates deepens the slow build anticipation in the introduction, sampling old school house samples culminating in a dancefloor banger. Taken together, the three tracks are a soulful romp through house music—whether of the disco, deep, or classic variety.
Label and Artist Links:
Zonavibes.com/70×7
Zonavibes.com