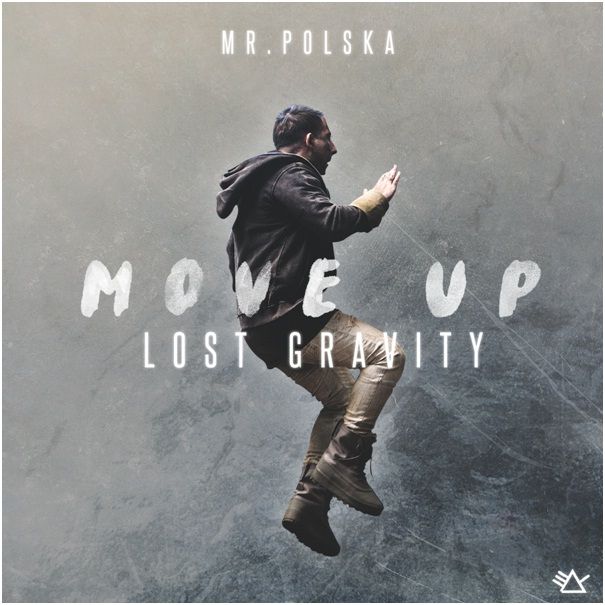 PREMIERE: Mr. Polska - Move Up
Dutch Hip-Hop and House sensation Mr. Polska has become one of the leading figures within the current Dance music panorama. The Polish born artist has climbed the ladder to success over the past few years thanks to his ground-breaking sound, consisting of frivolous lyrics, bold storylines and bangin' electronic beats; making him one of the world's most in demand artists.
Studio wizard Mr. Polska aka Dominik Wlodzimierz Groot, is the man behind hit singles such as 'Vinger op de Klitter', 'Allermooiste Feestje', 'Krokobil', 'Hausa Wausa' and albums like: 'Vlammen' and '$noller' – picking up numerous awards such as the 'Best Polish Man' in 2011 and 'XITE Best Man' in 2014 along the way. Despite his hectic studio schedule, Mr. Polska still finds time to play an average of 100+ shows per year at some of Europe's biggest festivals and venues, an achievement many can only dream of.
Mr. Polska has once again teamed up with heavyweight producer Boaz van de Beatz, who is just off the back of collaborating with star names such as: David Guetta, Rudimental, Ariana Grande, Skrillex and Major Lazer. The duo are no strangers to each other having previously joined forces on hit singles such as: 'Bazooka' and 'No Way Home'. This time they have produced 'Move Up (Lost Gravity)' – offering the track via all major platforms and an outstanding official video, which has piled up a huge response so far. Filled with silvery vocals, lush piano chords and sparkling strings, the breakdowns contain raw emotion, setting the scene for the rest of the track. The drops are sure to get any dance-floor grooving, thanks to the simplistic beats, heavy FM bass and sampled vocals – cementing its place as one of this year's summer anthems.
'Move Up (Lost Gravity)' will be released via Boaz van de Beatz very own imprint Nouveau Riche Music, a label dedicated to releasing his own productions as well as supporting the scene's emerging talent and giving them a platform to be heard. The imprint's roster already boasts names such as: Le Boy, Junglebae, Kalibwoy, LNY TNZ and Ronnie Flex, securing Nouveau Riche Music's place as one of the rising brands within the Dance music industry. 'Move Up (Lost Gravity)' is destined to become a summer thriller and see the Mr. Polska project further up the electronic music ladder. Be sure to check out the
Available on Beatport
https://pro.beatport.com/release/move-up-lost-gravity/1715062
Check it out on Youtube
https://www.youtube.com/watch?v=olYxQcJrJug
Mr. Polska Online
https://www.facebook.com/MrPolskaMusic
https://twitter.com/MrPolska
https://soundcloud.com/mrpolska
https://instagram.com/mrpolska
Nouveau Riche Music Online
https://www.facebook.com/NouveauRichemusic
https://twitter.com/NRM_official
https://soundcloud.com/nouveaurichemusic
https://instagram.com/nouveaurichemusic