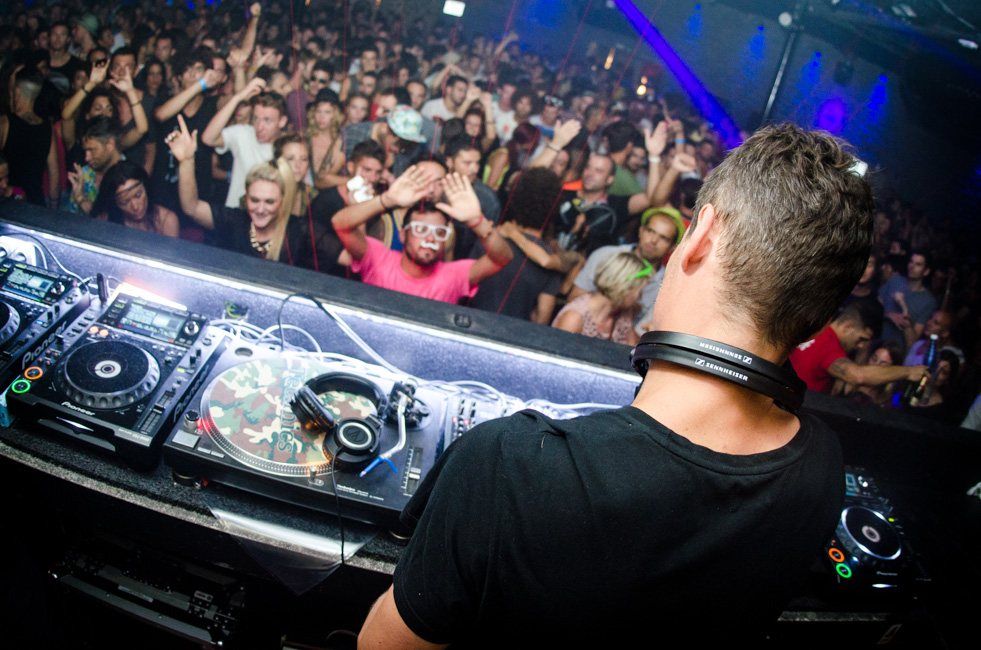 MOVEMENT AT DC10 IBIZA IN AUGUST
MOVEMENT AT DC10 IBIZA IN AUGUST
Five special Saturday night events
Movement Torino return to Ibiza to host a series of August showcases, once again at DC10 on Saturday nights.
Movement Torino is known for putting on the biggest and best underground house and techno festivals in the world, with multi-day events seeing thousands of people coming to party to quality sounds. DC10, of course, has long been the most celebrated underground club in Ibiza, with a carefully curated club program that means it opens only twice a week, all adding to the mystique and charm that has surrounded the venue since it's notorious after hour beginnings.
Every Saturday night Movement will takeover DC10 with five special showcases. It begins on August 2 with the incredible and very rare show from Better Lost Than Stupid aka Martin Buttrich, Davide Squillace and Matthias Tanzmann. A week after, Dixon brings his much hyped and very exclusive 'Lost in A Moment' series to Ibiza for the first time, featuring Innervisions family member Ame and Gerd Janson, imitable selector and Running Back label boss. Saturday 16th sees French trio Apollonia aka Dan Ghenacia, Dyed Soundorom and Shonky all play in their much heralded one record at a time, 3 way back-to-back. On the 23d August, Art Department's Social Experiment sees label regulars Eric Volta, Louie Fresco, Nitin and Objektivity boss Dennis Ferrer. The series is rounded off on the 30th August with Movement mainstay, Derrick May, who brings his Hi-Tek Soul showcase back to DC10 with Joe Claussel and Lollino as guests.
2013's Saturdays were acclaimed as some of the best parties at DC10 in many years, thanks to the unique nature of the events and the passionate music crowd. Expect much more of the same this year!
Saturday 2nd August
Better Lost Than Stupid
Martin Buttrich, Davide Squillace, Matthias Tanzmann
Saturday 9th August
Lost in a Moment
Dixon, Ame (Live & DJ), Gerd Janson
Saturday 16th August
Apollonia
Dan Ghenacia, Dyed Soundorom, Shonky
Saturday 23rd August
Art Department
Dennis Ferrer, Eric Volta, Louie Fresco, Nitin
Saturday 30th August
Hi Tex Soul
Derrick May, Joe Claussel, Lollino
https://www.facebook.com/movementfestival