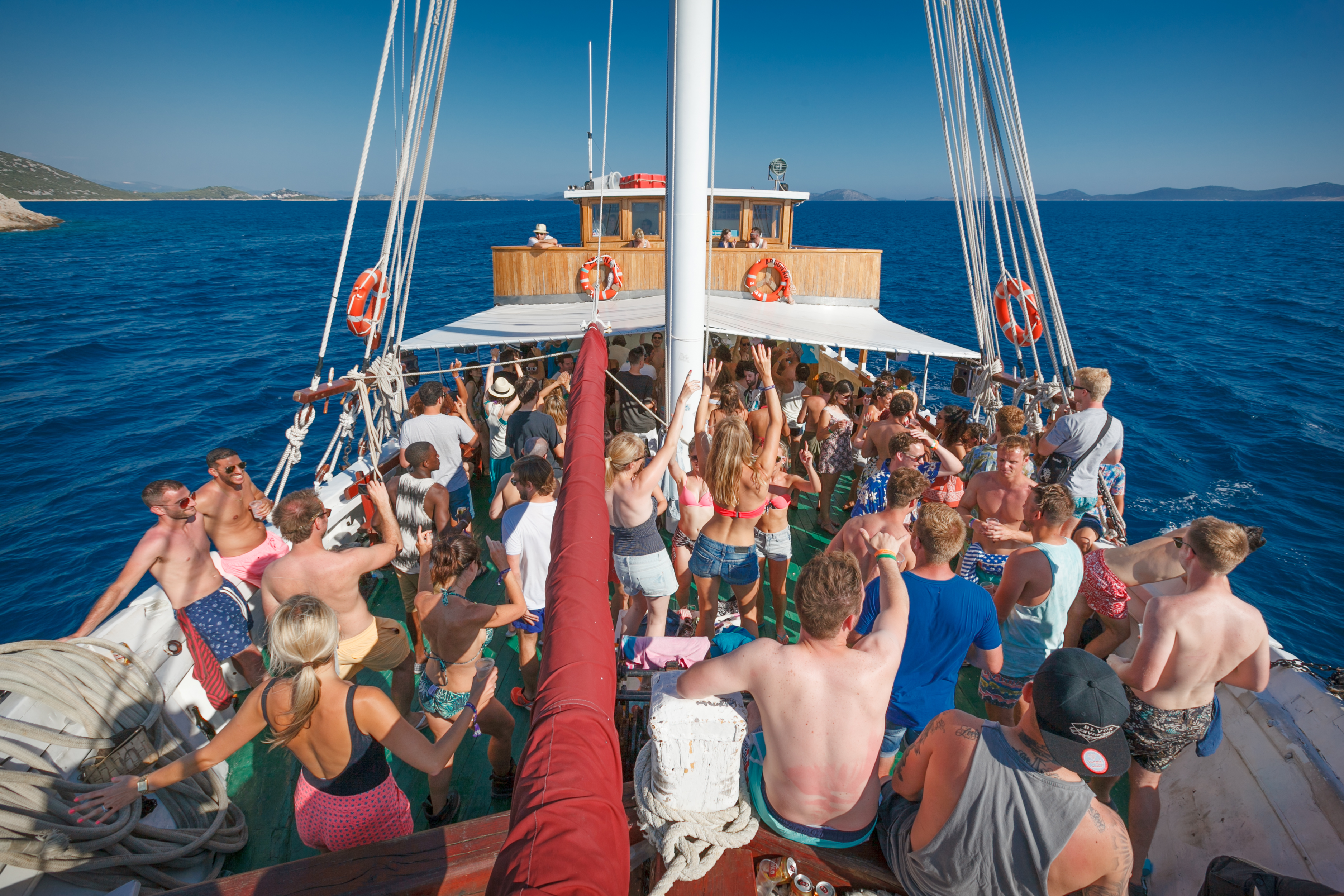 Movement Festival Croatia reveals final names…
Excitement is building for the first ever edition of Movement Festival Croatia between 28th July and 1st August 2016 at The Garden Resort in Tisno. First names like Sven Väth, Ben Klock, Marcel Dettmann, Octave One, Derrick May, Robert Hood pres. Floorplan, Nina Kraviz, David Morales, Dave Clarke, and Solomun have all been announced, but now a further host of carefully picked headliners from the worlds of house and techno can be revealed.
Minimal specialist Petre Inspirescu brings his intricate soundscapes, long time Cynosure and Meander man Mike Shannon will be in town, plus Ostgut Ton linchpin Ryan Elliott, Balearic maestros Tania Vulcano and Davide Squillace, Agoria, Matthias Tanzmann, Mind Against, Tobi Neumann and more.
The whole festival is sponsored by Burn, and will feature special stages and dedicated days by top partners from around the world including Lola ED vs. Half Baked, Solid AM, and Sunday Breakfast. It can now also be announced that joining these exceptional collectives will be the mighty Circoloco, who will take over on July 31st. For more than 15 years now, Circoloco – with its truly underground and colourful events – has been one of the most celebrated parties all over the world and, most famously, at DC10 in Ibiza.
One of Europe's favourite festival locations, The Garden Resort is a unique setting in an intimate bay providing you with sun, clean and clear blue sea, and great music. With the Main stage hosting headliners, the Beach stage right next to the Adriatic, the wooden boat Argonaughty hosting unforgettable parties, the legendary fully open air club Barbarella's Discotheque (voted one of the best clubs in the world).. it all adds up to the complete experience.
A great selection of onsite accommodation in which you can rest after a full day and night's partying ranges from air-conditioned apartments, fully equipped airstream trailers, to glamping and camping under the stars. Just a walk away from the historical village Tisno and with two nearby airports in Zadar and Split, surrounded with Kornati Islands or close to the beautiful Krka National Park, The Garden Resort is a perfectly located festival site offering beautiful nature, great food and an amazing music festival experience.
The countdown to this exciting new addition to the summer schedule has truly begun in earnest.
LINKS
Tickets & info – http://www.movement.hr/
Accommodation – http://www.movement.hr/index.php/it/#accomodation
Movement Croatia Facebook – https://www.facebook.com/MovementCroatia
The Garden Resort – http://www.thegarden.hr/the-garden-resort
FULL LINEUP (alphabetical order)
Abou Samra, Adriatique, Agoria, Alex Dima, Alex Ground, Alex Nilmar, Andrea Introvigne, Angelo Perna, Barac, Baraso, Ben Klock, Bronski, Caruan, Clod, Cosmo, Cristian Viviano, Crocodile Soup, D'julz, Dave Clarke, David Morales, Davide Squillace, Denis Beifuss, Derrick May, Dj Soch, Eli Verveine, Enrico Zaninotto, Frank Storm, Fumiya Tanaka, Germano Ventura, Gianni Callipari, Giovanni Verrina, Herya, Hold Youth, Howl Ensemble, Jan Krueger, Jerome Pacman, John Dimas, Just a Mood, Leo Pol, Lollino, Marcel Dettmann, Margaret Dygas, Mate Ceko, Matthias Tanzmann, Maurizio Schmitz, Mike Shannon, Mind Against, Minimono, Miro, Munir Nadir, Nina Kraviz, Octave One, Petar Dundov, Pete Dux & Brun Dux, Petre Inspirescu, Psykoloco, Rainer, Rick Maia, Robert Hood pres. Floorplan, Robin Ordell, Ryan Elliott, Sampol, Sandro Kuhne, Solomun, Steve O'Sullivan, Steve Rachmad, Sven Väth, Tania Vulcano, Tobi Neumann, Varhat, Vera