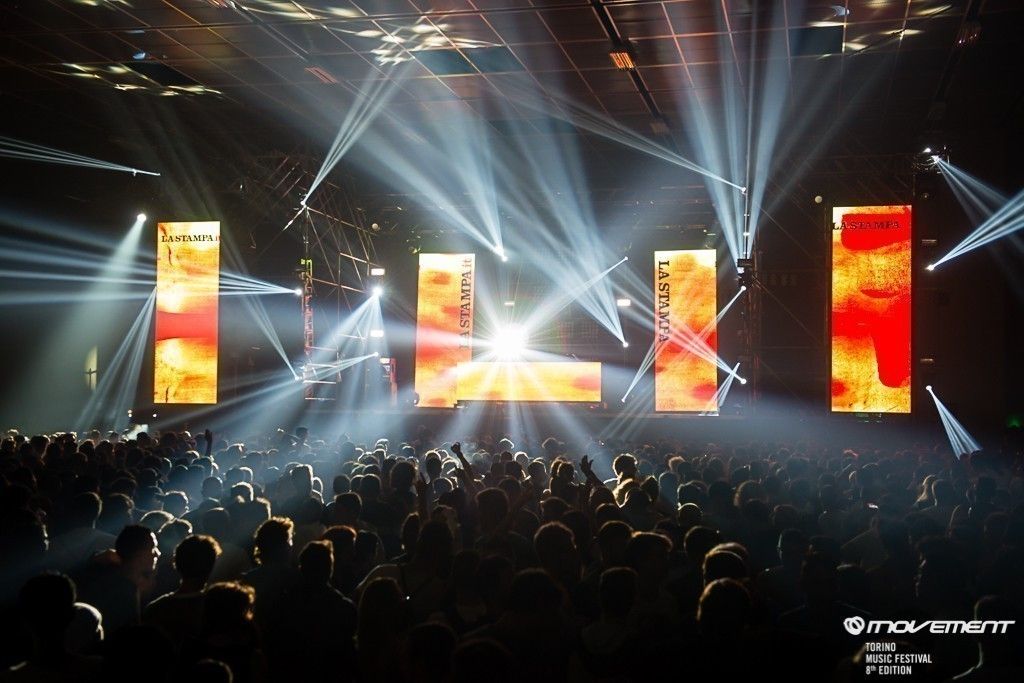 Movement Festival in Torino Italy
MOVEMENT TORINO MUSIC FESTIVAL 2014
Movement Torino Music Festival, the Italian cousin of the cult Detroit Electronic Music Festival (DEMF), pushes in into its ninth season in 2014 with another huge week long event planned between Saturday October 24th and Sunday November 2nd.
As well as the festival growing each year, so too has the Movement brand grown in the last 12 months with a European Summer tour in Zurich and some key events in collaboration with DC10 in Ibiza behind them, as well as a rich national Road Tour kicking off September 29th. This year once again the festival brings original performances from the pinnacle of electronic talent and explores the depths and boundaries of contemporary electronic music culture.
The mission of any Movement production is to secure the audience enjoys a quality music selection, extraordinary venues, excellent sound system and efficient services all in an environmentally friendly way. In 2014 the ambitious cultural festival returns with some inspirational venues, taking in a selection of institutional and academic buildings whilst exploring the full realms of the electronic world. To further bind the musical education daytime lectures, workshops, forums and business networking platforms, take place at various venues around the Italian city.
It should also be noted that Movement Festival has been granted, as the sole event of its kind in Italy, a medal in recognition of its operational values for the third year in a row by the President of State.
This year's institutional partners include Presidenza della Repubblica, Regione Piemonte, Provincia di Torino, Città di Torino, Camera di Commercio di Torino and Fondazione CRT, whilst commercial partners include the likes of Bacardi, Kappa, RedBull and Vodaphone as well as Heineken, FiatGrup and many more besides.
ROAD TO MOVEMENT FESTIVAL
This will see more than 15 gigs all arranged and announced in the lead up to the main event itself in October, so keep your eyes peeled.
MOVEMENT FESTIVAL
Playing the event this year is another great selection of talent that features live sets from Blawan & Karren, DJ sets from Ellen Allen, Blawan & Karren ,BLTS (Davide Squillace, Matthias Tanzman, Martin Buttrich), J.Capriati, C.Liebing, Scream, Steffy, Timo Mass Maceo Plex, Gardens of God's, Barnt, Kerri Chandler, Lollino, Just A Mood, Gandalf, Say Yeah Crew, Rudemates, and many more acts to be announced.
25.10.2014: Opening Party "Superga BDay Party" presents "Ellum"
Starring: Maceo Plex, Gardens of God's, Barnt Djset
29.10.2014: Movement Culture @ Conservatorio "Giuseppe Verdi" Torino
Starring: TBC
31.10.2014: Main Show @ Lingotto Fiere pavillon 3, Torino
. Ellen Allen
. Blawn & Karren
. BLTS (Davide Squillace, Matthias Tanzman, Martin Buttrich)
. Capriati
. C.Liebing
. Scream
. Steffy
. Timo Mass
. residents
01.11.2013: Closing Party @ Loud Club
Starring : Kerry Chandler
https://www.facebook.com/movementfestival
Tickets from here – http://www.movement.it/mov2014/index.php/it/