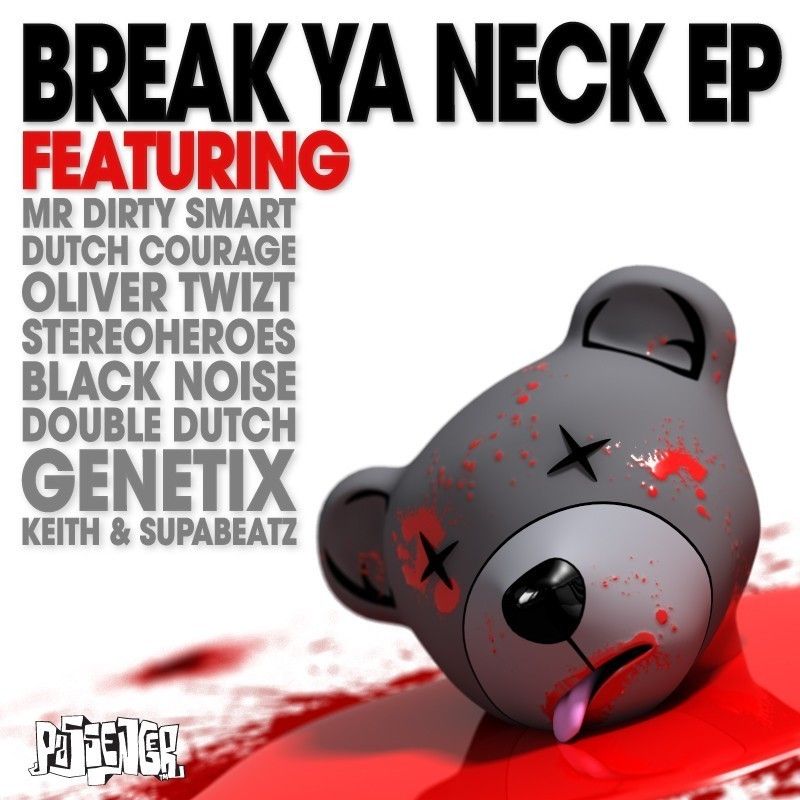 Mr Dirty Smart – Break Ya Neck EP
Dirty Smart started as a clothing label; got involved in events around the UK, then launched our own night in Ibiza; we began podcasting, then broadcasting, we started blogging – now ranking no.1 in the world for search term – clubbing news, we released a compilation album, & now we are all set to release a debut EP…
The EP is made up of 2 originals, with a pair of remixes of each.
The lead track 'Break Ya Neck', is a big room electro monster with drunken piano bashing and a euphoric break down that'll send you to a higher state of consciousness… Dutch Courage provides the vocal flex.
The b-side is a track called 'Nobody Drop'; a collaboration with Black Noise featuring Double Dutch (Dutch Courage & Tech2).
In my eyes Double Dutch are the most exciting rap duo in the UK. Outstanding lyrics, uncompromising flow, and a really distinct gritty resonance.
This track takes a trappy direction with all sorts of squeaks, sirens and cray swiss army hi-hat triplets…
Before Dirty Smart he worked in a warehouse assembling cardboard boxes… funny how things change!
Mr Dirty Smart's Break Ya Neck EP Minimix by Dirty Smart
Mr Dirty Smart's Break Ya Neck EP (forthcoming on Passenger Records) by Dirty Smart