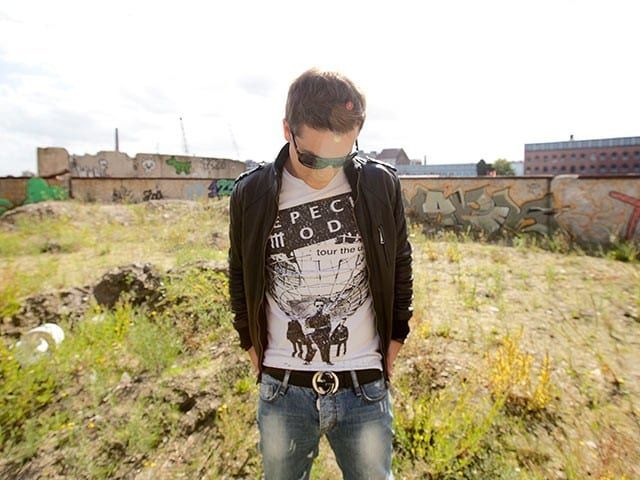 Podcast 002: Sixty69nine
Belgium born and raised – Sixty69nine has developed through a life surrounded by music into a fast-rising artist in the EDM world that has been impressing both his growing line of followers and his peers alike. With a steady stream of quality releases that are designed with the dance floor in mind – he's quickly becoming a popular tip for future success among those with an eye for upcoming EDM talent.
With the likes of Tomorrowland, The Yacht Week and City Parade among early bookers of Sixty69nine – an ever growing list of globally recognised brands are becoming increasingly interested in the movements of the always improving talent. With Belgium's list of emerging dance music talents incessantly swelling, there's a buzz of excitement in the air for natives that have gathered a momentum to put in front of the global scene. With surrounding countries establishing brands and artists that have shaken up the EDM world, Belgians feel their time is now – and the facts speak for themselves.
His "Home Sweet House" concept and party has gathered a strong momentum with a string of well-presented parties that are very much a product of a long-lasting love of electronic music. Through these events, the brand has welcomed some of EDM's greatest names to share their love of the music with a like-minded crowd. Backed with his residency at "The Factory" it's clear to see why word of Sixty69nine is spreading fast.
More than just a DJ though, Sixty69nine is a studio specialist with a Belgian official Ultratop Dance #01 already under his belt with "Music In My DNA", plus a forthcoming release schedule stuffed with a line of seriously hot records for the summer. 2013 has already seen the busy producer releasing his new single 'Scream' on Housepital Records and forthcoming projects with studio partner Ignazzio span from originals and remixes, to a choice few special bootlegs that are making waves amongst the world's most persuasive tastemakers. With a radio show and summer bookings in the pipeline, 2013 is shaping up to be his most impressive and busy to date.
There's a whole lot of talent coming through from inside Belgium's borders, but when the new guys are this talented, there's always room for one more.
Info, Bookings and Remix Requests: [email protected]
1) Alex Morph & Jerome IsmaAe – Bang (Original Mix)
2) Marcus Schossow & Sebjak – Liceu (Original Mix)
3) Daddy's Groove & Rob Adans – Unbelieveable (Club Mix)
4) Leventina & EDX – The Sun (Original Mix)
5) DaveWinnel & Will Reckless – Achtung (Original Mix)
6) Alesso & One Republic – If I Lose Myself (Alesso vs One Republic Extended Remix)
7) The Bloody Beetroots feat. Greta Svabo Bech – Chronicles Of A Fallen Love (Tom Swoon Remix)
8) Sub Focus & Alex Clare – Endorphins (Tommy Trash Remix)
9) Nicky Romero – Symphonica (Original Mix)
10) Sultan + Ned Shepard & Fedde Le Grand – No Good (Extended Mix)
11) Tiesto & Dj Punish – Shocker (Original Mix)
12) Martin Garrix – Animals (Original Mix)