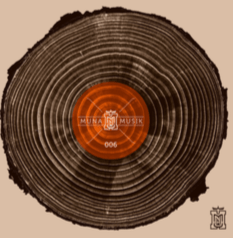 Various Artists - Muna Musik 006
Matthias Kaden created with Muna Musik a label with familiar atmosphere that brought together great artists and friends. With grandiose names as Tobi Neumann, Steve Bug, Magit Cacoon und Jakob Korn Muna Musik goes to its next round!
A1: Tobi Neumann – All The Soldiers
We are proud to have multitalented and longtime friend Tobi Neumann on Muna006 with a stunning analogue track! His output is very rare and we are honoured he provides us 'all his soldiers.'
A2: Magit Cacoon – Deadman AF
With Magit Cacoon we welcome the Energie Woman from Tel Aviv who adds with "Deadman AF" a real deep dancefloor killer and with her Bonustrack "Die Blaue Stunde" an emotional song for the quiet minutes at home to this EP.
AA1: Steve Bug – Where ́s the Clap?
Electronic music ambassador Steve Bug gave our Club Muna a lot of spirit in inspirations with all his scores of releases in the last 20 years. We finally got him for our new Muna Musik with "Where ́s the Clap"!
AA2: Jacob Korn – Mindfulness
Analogue genius Jakob Korn who is engaged as a music teacher for young people as well complements our Muna006 with his dreamy but mighty Mindfulness.