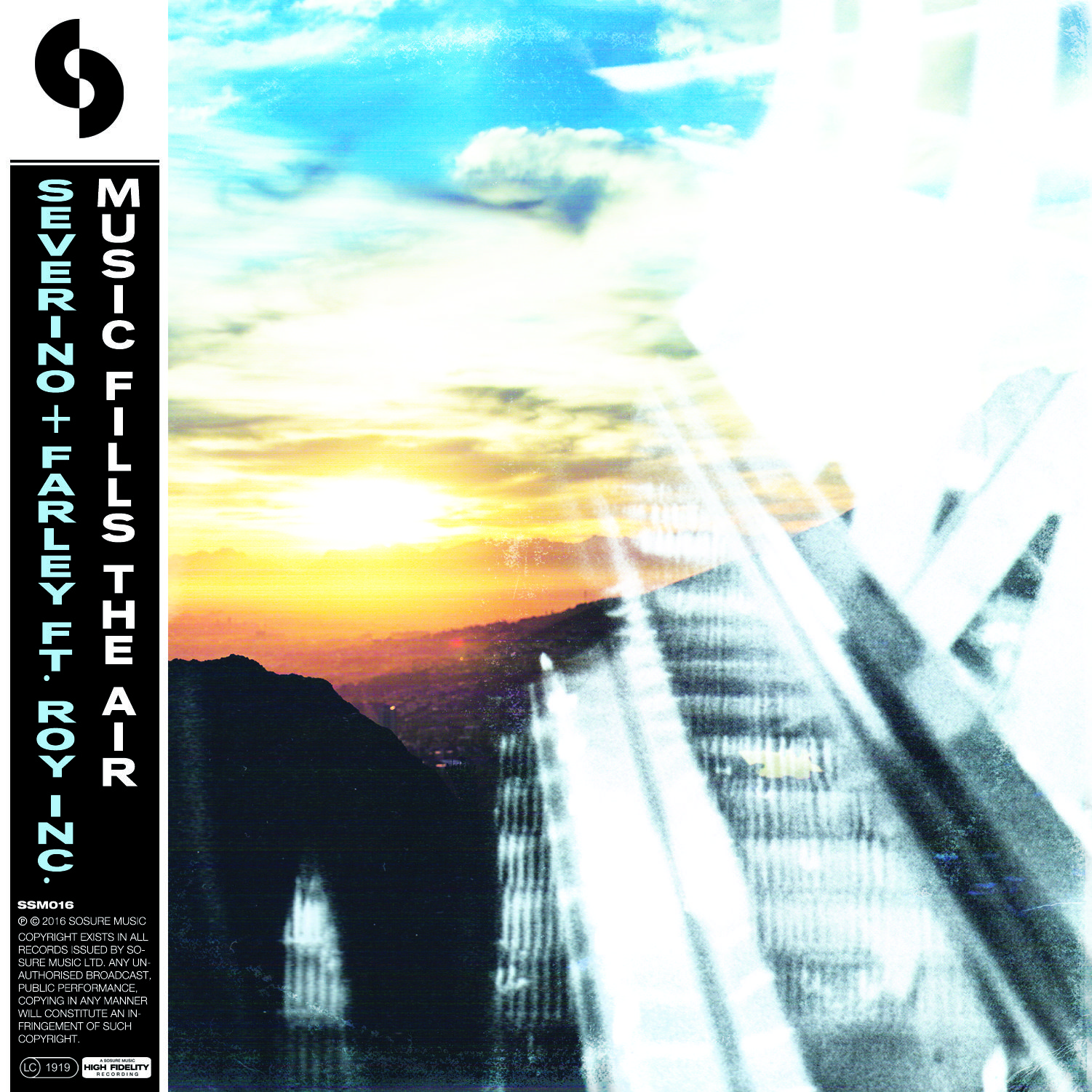 Severino & Farley - Music Fills The Air (Incl. Hard Ton & Man Without A Clue Remix)
SoSure Music returns early May with Severino & Farley's 'Music Fills The Air' featuring vocalist Roy Inc and backed with remixes from Hard Ton and Man Without A Clue.
Severino Panzetta has been at the forefront of underground house and disco for quite some time now having been involved with the revered Horse Meat Disco crew for over a decade, here we see Severino team up with an equally legendary driving force in electronic music Terry Farley who's been releasing records and touring since the 80's. This exceptional pairing has led to the creation of a new collaborative single for London's SoSure Music, home to music from the likes of Tedd Patterson, Yotto, Hollis Parker and Rucks.
The original mix of 'Music Fills The Air' opens and sees the pair deliver a slowly blooming six and a half minute number fuelled by an acid tinged bass hook, airy atmospherics and dubbed out chord sequences, while singer Roy Inc adds his soul drenched vocal style to the composition resulting in an infectious contemporary house cut.
Up next is Italy's Hard Ton on remix duties, and the duo turn in a raw interpretation led by dusty analogue drums, mesmeric piano lines, squelching 303 licks and snippets from the original's vocal lines. Lastly Man Without A Clue closes things with his take on 'Music Fills The Air', bringing a modern edge to things via filtered vocal sweeps, chugging square wave bass licks and a robust percussive drive.
Severino & Farley feat. Roy Inc's 'Music Fills The Air' is out on SoSure Music 2nd May 2016.
Tracklist
Music Fills The Air
Music Fills The Air (Hard Ton Remix)
Music Fills The Air (Man Without A Clue Remix)