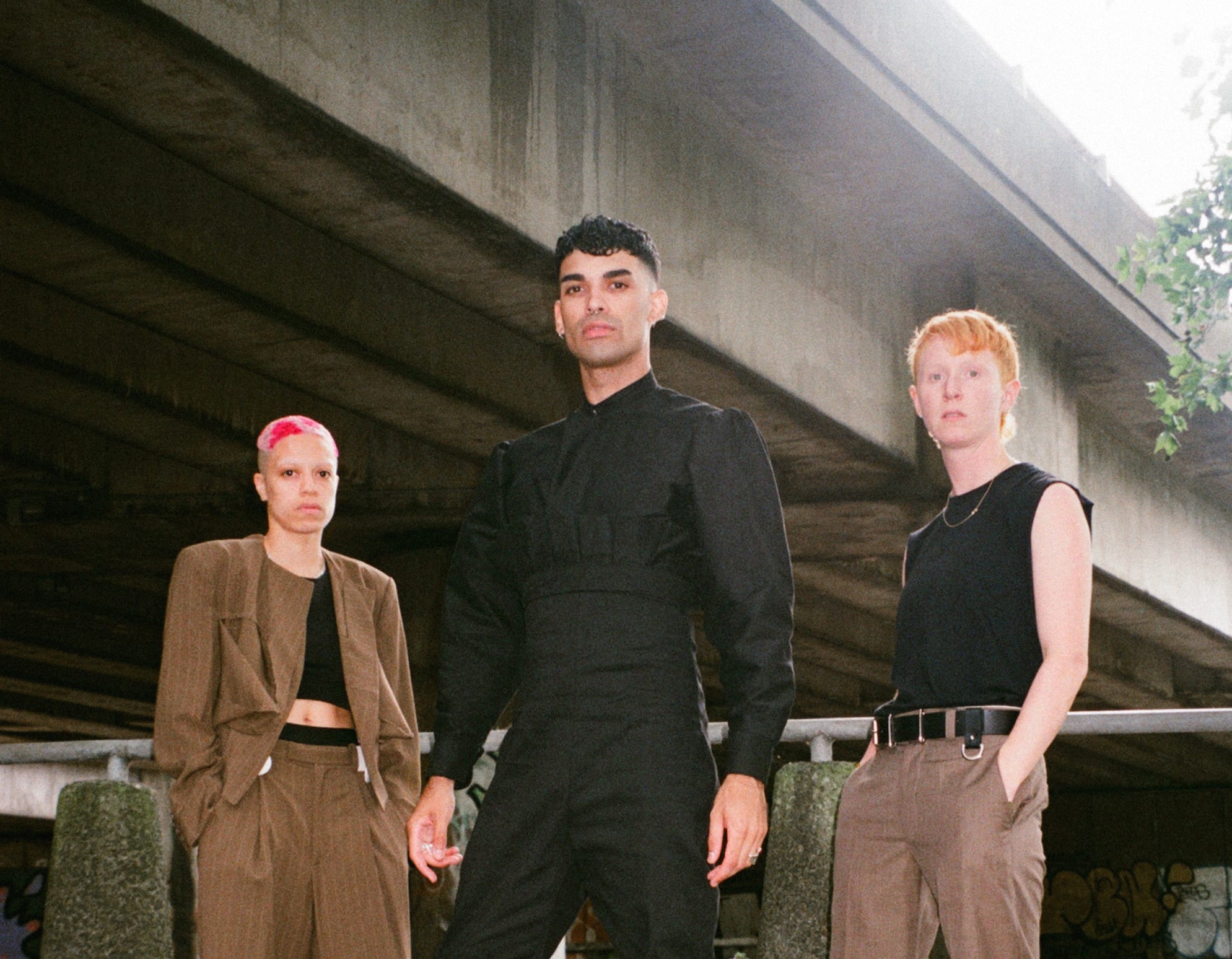 Music Video released for Wax Wings ft. NIMMO – Reclaim Me
Having already garnered industry-wide support from the likes of Mixmag, BBC Radio 1, Kiss and playlisting at Rinse and Capital Dance with more besides, Wax Wings ft Nimmo's debut HE.SHE.THEY. collaboration, Reclaim Me, marches on with the release of it's official music video. Directed by Obscure Film Collective boss Kassandra Powell, who has previously worked for leading institutions such as Vogue and Coy Culture, the video explores themes of sabotage, sacrifice, power and balance, whilst bringing QPOC talent to the forefront in the process.
Audiences were treated to a first look when the video premiered during Brazilian drag royalty Pabllo Vittar's mega Halloween stream on IMVU & Twitch with a million plus people tuning in to watch as Wax Wings joined on the HE.SHE.THEY. stage by the Queen of Techno Nina Kraviz and artistic polymaths Fecal Matter.
Detailing the symbolism behind both the single and the video, HE.SHE.THEY. resident Wax Wings stated that: "Reclaim Me depicts the shadow self in the pursuit of its counterpart. Directed by London-based filmmaker Kassandra Powell, this collaboration transcends into its visual form through statuesque QPOC talent, high fashion and stylised aesthetics. A Queer produced project, from artists to vocalists through to the casting for the video, Reclaim Me is released via HE.SHE.THEY., the progressive events series and record label championing inclusivity and diversity within the music industry. Completing the Queer arsenal are two remixes from underground royalty in the form of Maya Jane Coles and BBC Essential artist ABSOLUTE."
Building upon Wax Wings' sentiment, Greek-born Kassandra Powell described how: "Reclaim me was an amazing opportunity to work with diverse producer Wax Wings ft. Nimmo, and submerges the viewer in a dystopian world full of obscure high fashion, queerness, high adrenaline and eerie visuals, leaving us with a subtle taste of lust and adventure."
The single has been incredibly well-received since its October release and has been further applauded thanks to two stunning remixes from fellow Queer artists Maya Jane Coles and ABSOLUTE. With premieres on Wonderland Magazine, Mixmag, Dancing Astronaut and SubSoul already achieved, alongside radio support from Rinse FM and Radio 1's Jaguar, who named it her 'Dancefloor Moment' last month, Reclaim Me looks set to continue inspiring Queer and marginalised communities both within the electronic music scene as well as further afield thanks to Kassandra Powell's stunning music video.  
  Wax Wings has been at the core of the HE.SHE.THEY. family since the brand's 2018 first ever gig at London Fashion Week. A leading figurehead in electronic music's flourishing LGBTQIA+ scene, he has performed alongside the likes of Maya Jane Coles, Honey Dijon and Magda to Adam Beyer, Ellen Allien and Kittin at hallowed spaces such as fabric, Watergate and Pacha.
Additionally in a career that has seen them touted as ones to watch from The Guardian to Vogue, and support Years and Years at Wembley, Queer London-duo Nimmo are spearheading a new sound in today's ever-growing queer landscape. Label heads of NIMMONIMMO, the pair have been remixed by the esteemed likes of Amtrac, Maya Jane Coles and Paul Woolford in recent times, highlighting their natural ability to break genre-boundaries with ease.
Operating as an event series, record label and fashion brand, HE.SHE.THEY. is at the forefront of the contemporary inclusive movement. Acting as a safe space for individuals regardless of "age, race, sex, gender, ableness, religious background or sexual preference", the brand's ethos is to "create a planet without prejudice for people to be people". A noble ambition, the label offshoot provides a new avenue for the brand to accomplish this, providing a platform for queer and marginalised artists to showcase their talent.
Socials: instagram.com/thekassandrapowell facebook.com/waxwingsofficial soundcloud.com/waxwingsofficial
facebook.com/nimmonimmonimmo soundcloud.com/nimmonimmo facebook.com/HE.SHE.THEY.OFFICIAL soundcloud.com/heshethey