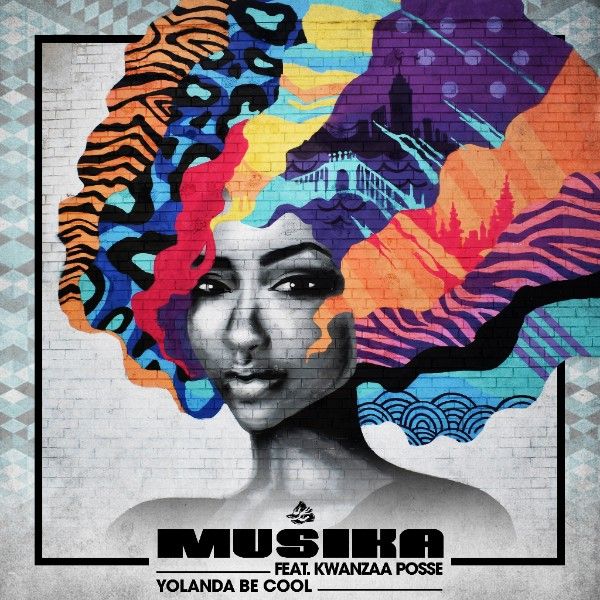 Yolanda Be Cool ft. Kwanzaa Posse - Musika
Coming off the back of a huge 2017 after hosting their global 'Play It Cool' parties and releasing the infamous club hit 'Hacia La Noche', Yolanda Be Cool show no sign in slowing down this year delivering another instant dance-floor tune, 'Musika' featuring African production duo Kwanzaa Posse.

In true Yolanda Be Cool style the boys have expertly transformed the 1993 tribal infused record 'Musika' by the African production duo Kwanzaa Posse into a modern-day, deep-house club beat. In turn, creating an insanely snappy track with the grooviest hook to come out of 2018 so far.

Talking about 'Musika', Yolanda Be Cool explain', "We've been fans of Kwanzaa Posse for years and were stoked to be able to collab with them on Musika. With this song, we wanted to combine everything we love of the underground house scene with the epically catchy vocals from the Posse and throw in some musical hooks of our own to create something special, a song that could work on a huge festival stage but also a small little club."

Yolanda Be Cool have gifted us with multiple international successes over the years with 'We No Speak Americano', 'Sugar Man', 'From Me To You', 'Soul Makossa' and their recent single 'Hacia La Noche' that has currently been sitting at #2 on the ARIA club charts for over 7 weeks and #2 on the DCC Charts. And, they've been gifted #1's in over 20 countries, 3 Beatport #1's and a tonne of platinum records in the Germany, UK and Australia.
Catch 'Musika' in clubs and festivals across the globe, out today via Sweat It Out.