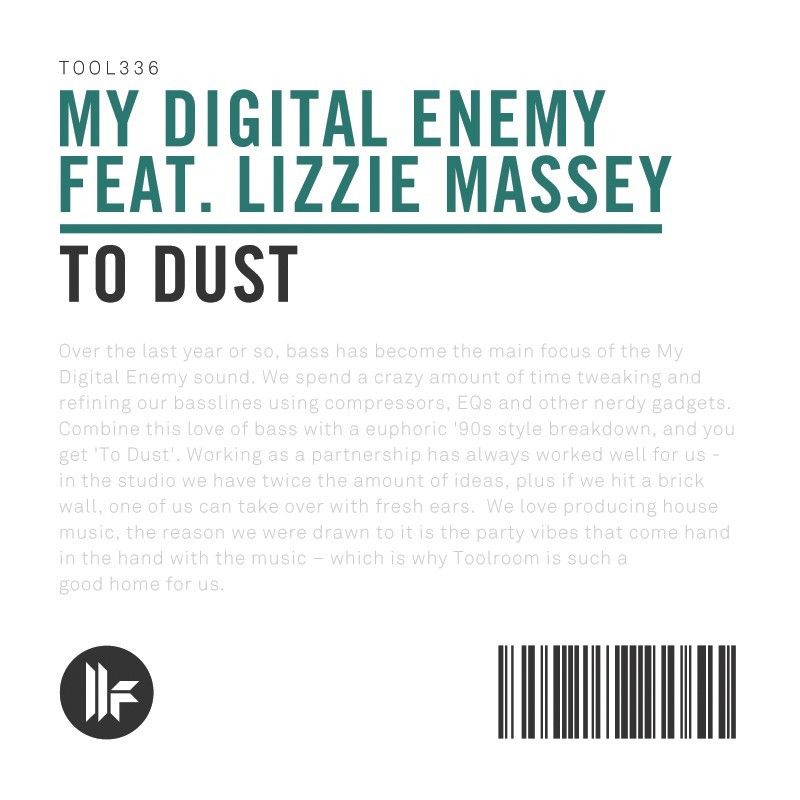 My Digital Enemy feat. Lizzie Massey – To Dust
A name immediately associated with energetic House music, My Digital Enemy present the irrepressible 'To Dust', featuring the vocal talents of Lizzie Massey, and a reworking from Rektchordz. With their distinctive bass sound and driving groove My Digital Enemy have created another sure fire hit for the dance floor and airwaves, out now on Toolroom.
"Over the last year or so, bass has become the main focus of the My Digital Enemy sound. We spend a crazy amount of time tweaking and refining our basslines using compressors, EQs and other nerdy gadgets. Combine this love of bass with a euphoric '90s style breakdown, and you get 'To Dust'.
Working as a partnership has always worked well for us – in the studio we have twice the amount of ideas, plus if we hit a brick wall, one of us can take over with fresh ears. We love producing House music; the reason we were drawn to it is the party vibes that come hand in the hand with the music – which is why Toolroom is such a good home for us."
‹ Serg & Kieron, My Digital Enemy