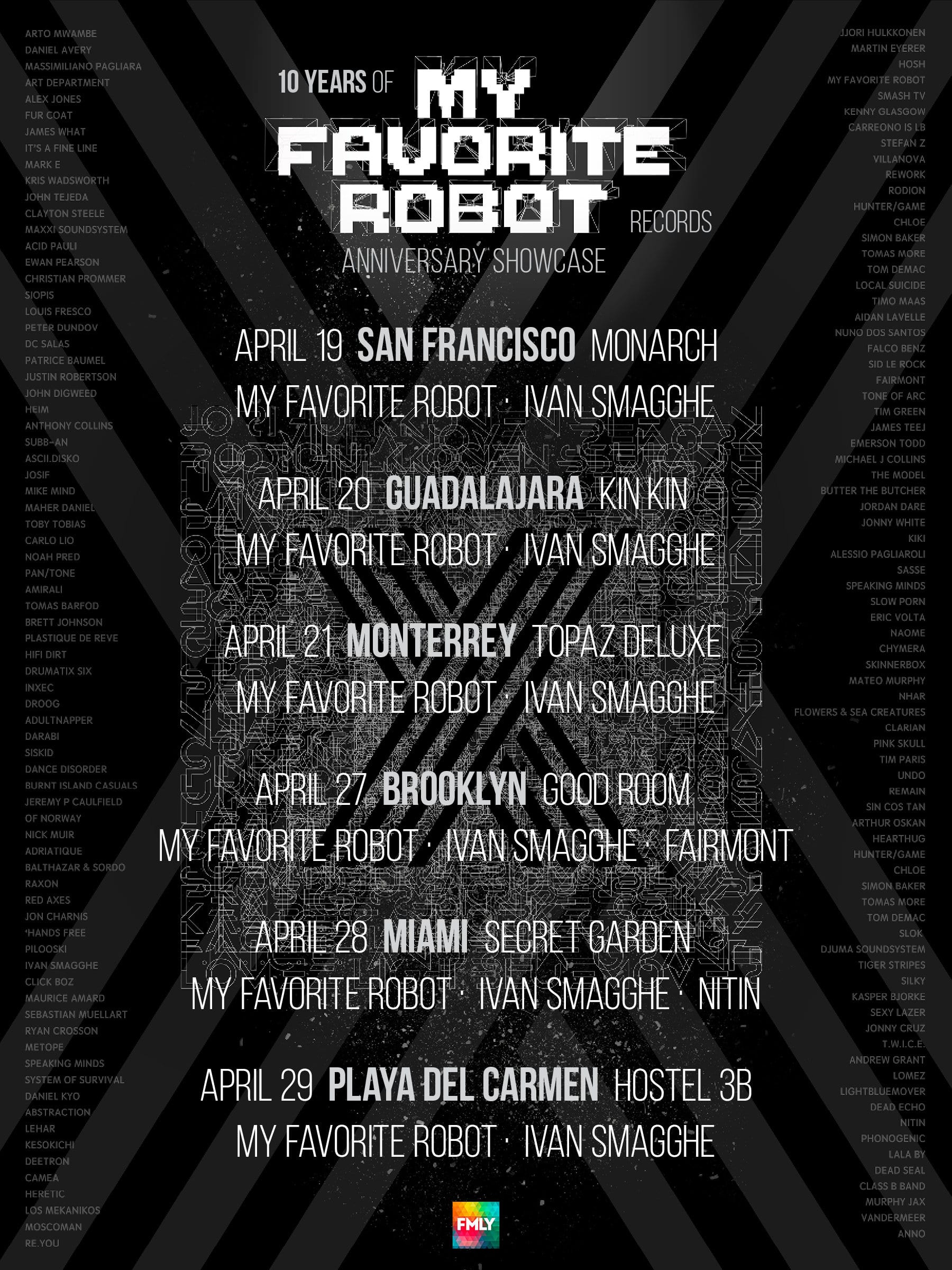 My Favorite Robot Announces 10 Year Anniversary Spring Tour Dates
There's few music collectives that can raise their glass and toast to 10 years as both a successful label and touring partners. Jared Simms and Voytek Korab of My Favorite Robot can do that. 2018 signalled a decade for My Favorite Robot Records, igniting a sense of gratitude, reflection and pride. To celebrate the milestone, MFR announced a stack of tour dates that would take them to all corners of the globe to do what they do best: pack a dance floor.
Having already enjoyed shows at Berlin's infamous KaterBlau and Zurich's Hive nightclub to name a few, the duo is now gearing up for their Spring 2018 tour, which will see them travelling across Mexico and the United States. Kicking it off on April 19 at Monarch in San Francisco, MFR will partner up with French Producer Ivan Smagghe who will join them on this leg of the tour. They'll continue onto Mexican-based night clubs KIN KIN(Guadalajara) and TOPAZdeluxe (Monterrey) before heading back north to Brooklyn's Good Room (New York). April will close off with gigs at Treehouse in Miami, before returning to Mexico at Hostel 3B (Playa Del Carmen). Join MFR as they bid farewell to the past 10 years, and look forward to the next 10!
SPRING 2018 TOUR DATES
April 19 – Monarch [San Francisco, CA] April 20 – KIN KIN [Guadalajara, MEX] April 21 – TOPAZdeluxe [Monterrey, MEX] April 27 – Good Room [Brooklyn, NY] April 28 – Secret Garden at Treehouse [Miami, FL] April 29 – Hostel 3B [Playa Del Carmen, MEX]