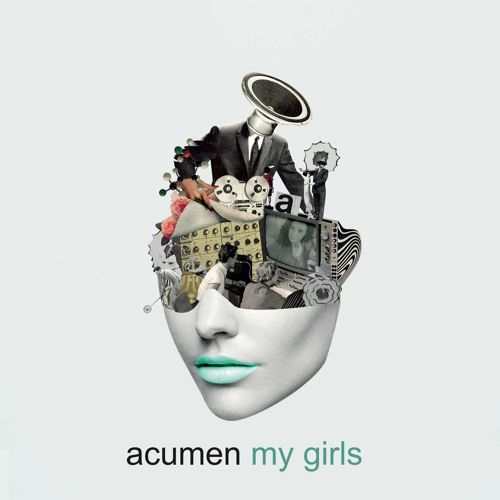 Acumen - My Girls
Acumen has long been making his own dance music agenda. He is a French label boss and producer with very real house music chops. As well as running his own Time Has Changed, which is a real bastion of dance goodness, he has also been tapped up to release his jams on labels like Get Physical and Mobilee.
With big hitters like Joris Voorn and Loco Dice all reaching for them in the past, that should give you an idea of what to expect when he puts out new music. Now he is back doing that once more with a new full length offering that is stuffed with club gold. It was written over half a year and features a number of guests throughout the ten cuts, from Betoko to Lopazz to prog master Dave Seamen.
Things kick off with deep and woozy house grooves and trippy electronics. Brooding vocals get stitched in to add some human feels and it is a fine opener. Tracks like Suddenly then pick up the pace with more direct beats but still deep, lush atmospheres and smooth synth sounds. Showing he can do light as well as dark, Lea is a more spring like tune with summery chords and fiddly electronics that elevate you to a higher plane.
Betoko is a hot talent right now and it is he who guests on Guest House and together the pair of producers cook up a scintillating tech tune with rainy melodies, sweeping filters and glassy sounds that will fire every synapse. Already Gone then sinks down into a more mellow and mournful groove.
The latter half of the album offers up plenty of rich variety, from slamming club ready tunes that will make you sweaty to more emotional and heady offerings that will work away from the dance floor. The whole thing exudes a realness and production slickness that make it another fine bit of work from this esteemed Frenchman.
The My Girls album is out now on his own imprint Time Has Changed, and available here. https://www.beatport.com/release/my-girls/1766488