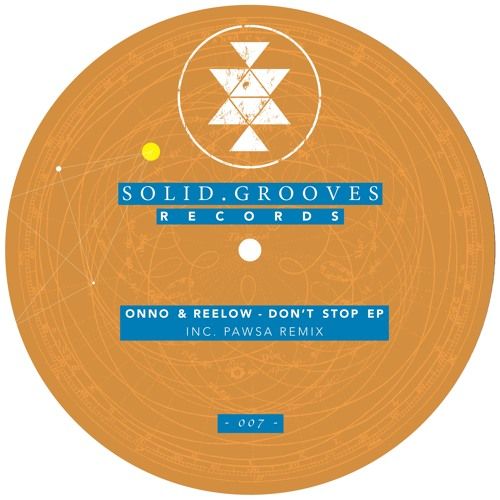 ONNO & Reelow - Don't Stop EP
If you like hard hitting, no nonsense tunes, then ONNO will already likely be on your radar. He has been kicking them out for the likes of Saved and Moon Harbour for ages and has become known as a gangster techno producer as a result. Here he links with Reelow for two more such great efforts, and one of them gets remixed by PAWSA to seal the deal.
First up on this fine EP is Don't Stop, a slamming tech house cut with rattling drums, spaced out sounds and lots of dark energy all in its bones. It is a real standout cut that will make a mark on any floor, to be sure. University of Street is next and is another rock solid jam with loose organic hits and flappy nares all adding to the infectiousness of the groove. It is a freaky number with lots of charm and proves this pair has plenty of tricks up their sleeves. Lastly, PAWSA is the man to step up and remix and he does so with a real sense of funk. His beats are groovy and his percussion is playful, dropping in and out to really get you on your toes.