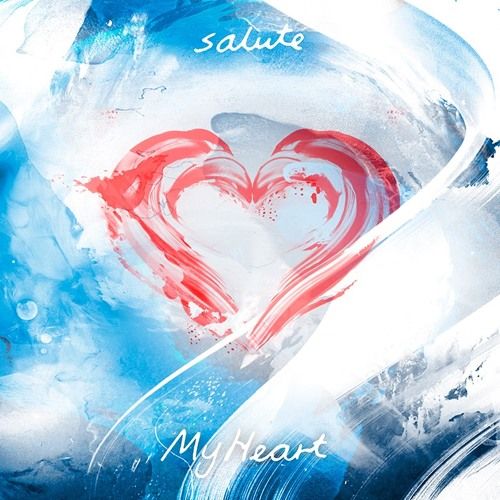 salute - My Heart
Today sees hotly tipped artist/producer salute release 'Forever (Pearls)', the third track to be taken from his impending My Heart mini-album and the follow up to the D.R.A.M. featuring blog hit 'One More Chance' & recent single 'Storm'. 'Forever (Pearls)' features enigmatic Brooklyn rapper KAMAU and sees salute managing to faultlessly balance a funk-fuelled bass line with swirling synths, convulsive percussion and KAMAU's playful & eccentric vocal. The track is set to continue to cement salute's position as one of the most exciting talents in electronica right now.
Sharing his thoughts on the track, salute states "Forever with KAMAU is probably my favourite piece of music I've ever made. I'm really happy with how it came together – I come from a childhood of drum & bass, hence the upbeat-ness and general weirdness. I hope it makes people feel good."
salute is building up to the release of his My Heart mini-album on 19th August and will be recording a special Maida Vale session for Huw Stephens with D.R.A.M. that will be airing week of release. On top of this, salute will be touring Europe later in the year including playing at Pitchfork Avant-Garde on October 26th, the opening party for the legendary Pitchfork Music Festival in Paris
In addition to KAMAU, who features on 'Forever (Pearls)', the 'My Heart' mini-album features vocals from a wealth of breakthrough talent salute has connected with while releasing his music online over the past few years. 'Weigh It Up' features the silky vocals of Leeds based artist/producer Krrum, Virginian D.R.A.M. lends his colossal talent to the smash hit 'One More Chance' while the mysterious Yami effortlessly contributes a haunting vocal to 'Yours & Mine'.
Hailing from Vienna and now living in Manchester, salute is an incredibly talented 20 year old who draws on a wide range of musical influences to create his genre blurring electronica. salute's affinity for UK bass culture and US hip-hop & trap at an early age has helped shape his development as an artist whilst his upbringing in Austria has helped influence his unique sound that sets him apart from the pack. His previous release, October 2015's 'Gold Rush' EP, featured a guest spot from prominent Atlanta talent ABRA and saw him pick up backing from a host of tastemakers such as The FADER, Dummy and i-D alongside support from BBC Radio One stalwarts Huw Stephens and Phil Taggart.
My Heart tracklisting:
1. Church
2. One More Chance (Feat. D.R.A.M.)
3. Forever (Pearls) (Feat. KAMAU)
4. War Cry
5. Yours & Mine (Feat. Yami)
6. Storm
7. Weigh It Up (Feat. Krrum)
Find salute online:
https://twitter.com/saluteaut
https://www.facebook.com/saluteaut
https://soundcloud.com/saluteaut
https://www.instagram.com/saluteaut/