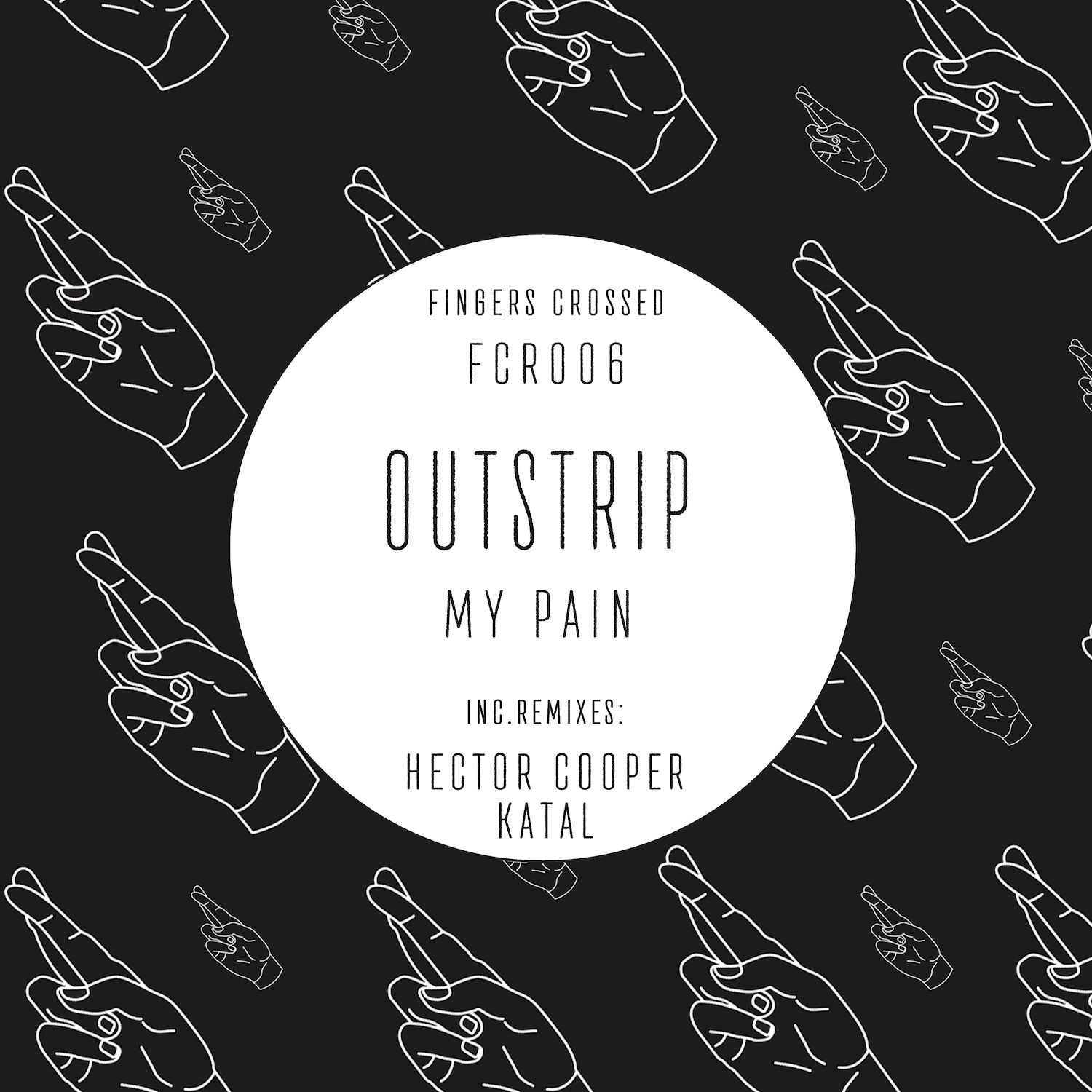 Outstrip - My Pain EP
Paving the way for 2017 is Ukranian duo Outstrip with their newest EP and 6th release via Fingers Crossed Records, 'My Pain'. Offering up two original tracks and two remixes courtesy of fellow Ukranian Hector Cooper and fresh talent Katal.
The EP opens with their original title track 'My Pain', a stimulating blend of icy percussion and sci-fi tones, topped off with a tingling bell and conversational vocal sampling. Sustained with a dense and rooted bassline, this cut is undoubtedly a dancefloor driver.
The first of the title track remixes comes from Hector Cooper, co-founder of the EP's imprint and established DJ and producer. Entering with head bobbing rhythms, Hector's re-work stays true to the original, whilst applying his own stamp with an echoed synth-line that adds a celestial feel.
Italian newcomer Katal approaches the re-work slightly differently whilst remaining respectful to Outstrip's original. His cut introduces a subtle, ethereal soundscape, which contrasts beautifully to his emphasis of funk elements within the original.
Finally we're treated to the Outstrip's 'Lopata', a propulsive and addictive beat that displays a sinister essence through an eerie discord of synths and leads. Outstrip ingrain a pulsing rhythm in the auditor which cannot be shaken, proof once again that their driving percussion can move any dancefloor.
Pick up a copy here – https://www.beatport.com/release/my-pain/1934736