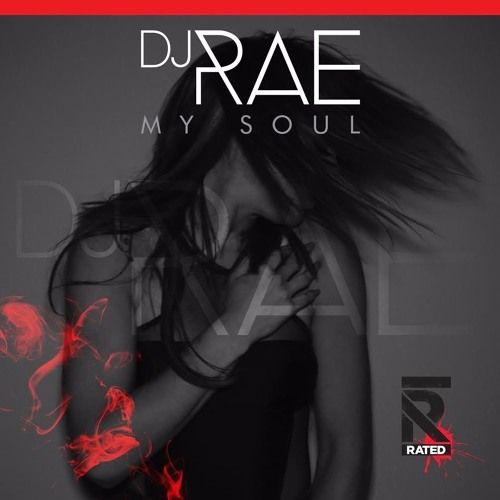 DJ Rae - My Soul
Acclaimed Producer, DJ, Singer and Songwriter, DJ Rae, who has released on many of the world's top labels, adds yet another string to her impressive bow by unveiling her own label, RATED, with stunning first release 'My Soul' out on 15 September.
The atmospheric 'My Soul' is the perfect first release on RATED, showcasing DJ Rae's many talents as a producer, songwriter and singer with her powerful, yet sultry, vocals the perfect match for the deep bass and synths.
On 'My Soul', DJ Rae says: "It was just me in my studio in a moody zone. It reflects my emotive style and taps into my gritty soul. I love creating the contrast, the drama of the vocal riding over understated production, soaring through haunting synths, muted keys and a moody bass line. For me, this is the perfect beginnings of RATED."
Having produced and appeared on an array of hugely successful releases for many of the world's biggest labels, RATED marks an exciting chapter in DJ Rae's career which is already marked with plenty of incredible highlights.
As DJ Rae says about RATED: "Throughout my career, I have been building towards my own concept, wanting to reflect the sound I love, my roots, and express myself with freedom. I've worked fiercely hard, mostly independently, and been closely associated with some great labels that I've learnt a lot from along the way. Now, I can't wait to kick off my own!"
Rae's expansive discography is ever growing, with a host of major collaborations and solo works. Rae shares a great history with Defected Records since her first, self-penned release with the label, 'Can't Stop' with Kings of Tomorrow became a house anthem. Rae's multi-faceted talent lead to her fast becoming an artist in demand, headlining tours as both a DJ and live act worldwide, with residencies at Ushuaïa and Pacha Ibiza, paving the way with confident productions such as 'Hide U' with Sandy Rivera, 'Another Day', 'Deep In Your Love' and the massive Top 20 release 'Take Me Away' with DJ S.K.T. Recent releases include 'Yesterday' On Armada, 'Groove On' on Spinnin', 'That Feeling' on Get Twisted, 'Harmony' on Love & Other, 'Sweat' on Nothing Else Matters/Sony, and 'Reachin' on In The Loop.
Alongside her commitments as an artist, Rae is also a sought after top line writer, collaborating and penning songs for major artists across the genres. She recently featured on the single 'Lose Myself' from up-and-coming producer Kharfi, supported by DJ Snake and The Chainsmokers.
To add to a CV of ever-growing accomplishments, Rae is currently performing as guest vocalist for the hugely successful Hacienda Classical tour, which has already seen Rae unleash her incredible vocals on such iconic stages as The Royal Albert Hall and on The Pyramid Stage at Glastonbury Festival.
In total, these outings continue to enhance Rae's abilities as producer, performer, author and remixer. In turn, they cement her status as a female house artist to be reckoned with.
"Rae is the triple-threat house music DJ you need to know" Magnetic Magazine
Buy/Stream 'My Soul':
Traxsource: https://www.traxsource.com/title/856679/my-soul
Beatport: https://www.beatport.com/release/my-soul/2102067
iTunes: https://itunes.apple.com/gb/album/my-soul-single/id1276622246
Spotify: https://open.spotify.com/album/37LmEY98ooorkxMCH7s6dx
Apple Music: https://itunes.apple.com/gb/album/my-soul-single/id1276622246
DJ Rae Socials:
www.facebook.com/agirlcalledrae
www.twitter.com/raedjartist
www.soundcloud.com/raedjartist
www.raedjartist.com
Rated Socials:
www.facebook.com/RATEDRECORDS
www.twitter.com/RatedRecords