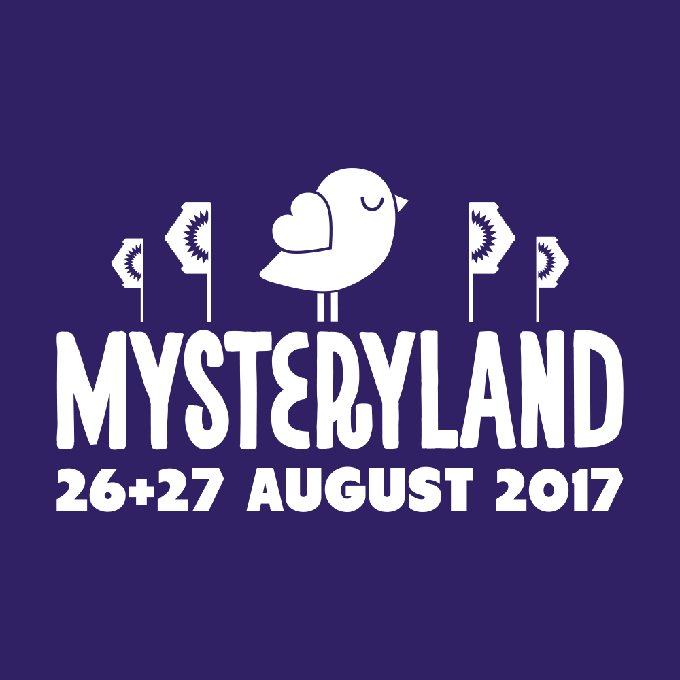 Mysteryland 2017 dates and ticket sale announced
The dates are set for Mysteryland 2017. On August 26th and 27th, the 23rd edition of the world's oldest and most beautiful dance music festival will take place on the picturesque Floriade terrain in Haarlemmermeer near Amsterdam. The camping grounds will be open from August 25 through 28. Weekend and Camping Tickets for Mysteryland 2017 will go on sale on Tuesday September 27th with only a limited amount of both types of tickets available. To book your place visit www.mysteryland.com.
This year's edition of Mysteryland drew a record number of visitors. The third multi-day edition of this extraordinary festival – a melting pot of electronic music aficinados from all corners of the globe – with a broad program of music arts and culture, was visited by more than 100.000 visitors from over eighty countries. On the 35 stages, artists as diverse as Martin Garrix, Seth Troxler, Dave Clarke, Rebekah, Studio Barnhus, Boys Noize, Kim Ann Foxman and Surgeon featuring Lady Starlight made their mark by playing overwhelming sets to roaring dance floors. Together with international partners like Elrow, Spinnin' and Q-dance, the most relevant electronic music of today was represented in fifteen different substyles. As is tradition, the festival was closed off magnificently, this time with a bombastic show by Afrojack. Much of the action was captured on film, with viewers around the world tuning in as Mysteryland became the first festival in the world to livestream via Virtual Reality (VR).
Besides a broad spectrum of visitors and around four hundred artists, Mysteryland also draws a great deal of internationally famed artists and upcoming talent. This year featured art installations by artists including Kate Raudenbush, ATM and WERC, the festival grounds were decorated with refined creations, and in many corners, surreal performances took place. Plus as in previous years, in collaboration with Greenpeace, Mysteryland paid yet more careful attention to sustainability and innovation. All the meat at the festival was from biologically raised animals, visitors made use of compost toilets, and energy was saved in every way possible.
The Holy Ground Camping terrain played host to 9000 lucky guests who were treated to exclusive shows from big names playing alternative DJ sets, including an exclusive techno set by Afrojack & Benny Rodrigues which was a true musical highlight. Every year is like another mini-vacation with a remarkable feeling of unity and countless out of the box performances. This coming year, camping grounds are opened from August 25 through 28.
Set your alarm: tickets start flying out at 12:00 CEST on September 27th at www.mysteryland.com.
Tickets
Earliest Bird Weekend tickets: €95,-
Earliest Bird Camping tickets: €125,-
To book visit mysteryland.com
About Mysteryland
Mysteryland started in 1993 and is the world's longest standing festival. It focuses on electronic music, arts, culture, talent and sustainability. Mysteryland has won several prestigious prizes with its sustainability program, and also has an Industry Green Certification. This coming year, Mysteryland will be celebrating its fourth multi-day edition, with camping grounds on the former Floriade terrain in the Dutch Haarlemmermeer. International editions of Mysteryland took place in the Chilean foothills of the Andes, and on the legendary Woodstock '69 terrain in Bethel Woods, New York, USA. Mysteryland is an ID&T concept. For more information on the ticket sale, check out www.mysteryland.com