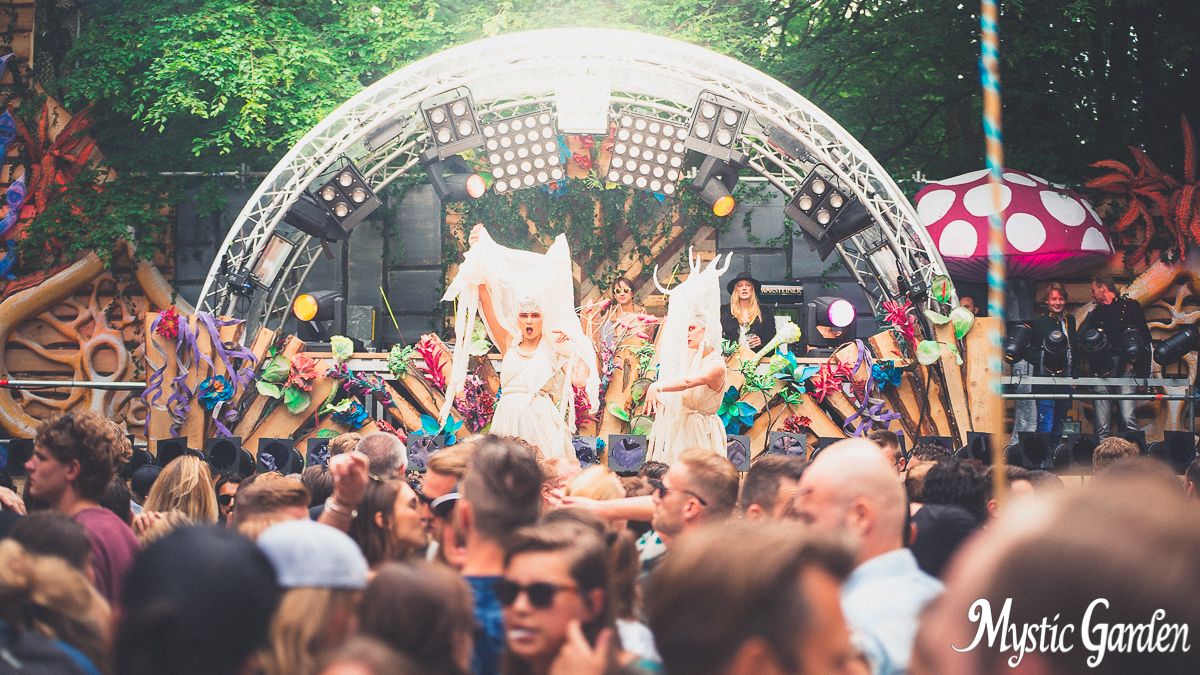 MYSTIC GARDEN FESTIVAL ANNOUNCE 2017 LINE UP
Mystic Garden Festival is a boutique hidden gem on the musical calendar; a special world where friendships are formed, memories are made and life is celebrated in all its glory. Once again it will be back for a sixth sensational instalment on June 17th 2017 that will leave you refreshed and revitalised.
Taking place in the wonderful Sloterpark, Amsterdam, this one-day fairytale getaway is a magical place where time has no meaning and where you leave the world behind and dive in head first to some world class musical offerings.
The personal, friendly Mystic Garden Festival really is like an enchanted and magical Narnia for adults. It has a no expenses sparred approach when it comes to production, creates otherworldly atmospheres and party spaces that invite you to discover musical acts you didn't know before hand. There is lots on offer that you can uncover at leisure, because the more you look, the more you will find. As well as music there will be organic food, interactive games, an enchanted forest, theatre acts, crazy dancers and performers, and so much more that all adds up to the happiest and most wondrous day of the year.
The crowd is always perfectly cosmopolitain, with people from all walks of life coming together to celebrate modern techno. As such, Mystic Garden Festival is where you can meet new friends, discover upcoming musical stars, enjoy street theatre and breathtaking decor and all in a safe and awe inspiring imagined world.
Mystic Garden Festival is a truly escapist paradise for all those who love to party at one with nature and escape normality.
Acts confirmed so far include:
Matthias Tanzmann
Cuartero
Technasia
Fur Coat
Egbert
Mark Reeve
Joran van Pol
Nakadia
Solee
Christian Wunsch
Hollen
Luca Agnelli
Industrialyzer
Website: http://mysticgardenfestival.nl/
FB Event: https://www.facebook.com/events/1743573952584471/
FB Official: https://www.facebook.com/MysticGardenFestival/