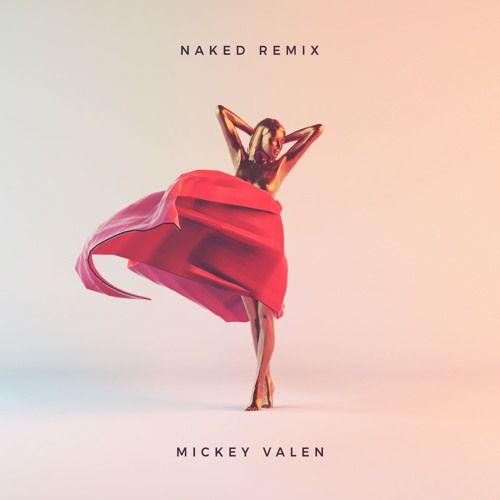 Elin Bergman - Naked (Mickey Valen Remix)
LA-based up & coming DJ and producer Mickey Valen, has re-emerged with a remix of Swedish pop star Elin Bergman's hit 'Naked'. The effort serves as Valen's first release of 2017, and will follow his highly successful single 'Meet Me' which currently boasts nearly 50 million plays across YouTube, Spotify, and SoundCloud.
STREAM: ELIN BERGMAN – NAKED (MICKEY VALEN REMIX)
An unfamiliar name to some, Mickey Valen emerged from obscurity to chart nationally as a producer in less than 1 year, a feat rarely, if ever seen. Mickey, formerly a senior business analyst by trade, and production machine by passion, is now fully focusing on his music. Released today, his remix of former Swedish Idol 2013 standout, Elin Bergman, will surely turn heads thanks to his heavy synth stabs, vocal manipulation, and unique percussive patterns. With numerous projects in the works featuring both A list artists and major label support, along with a library of his own solo hits queued for release, 2017 promises to be Valen's breakout year.
"I heard the original to this song and thought the lyrics and theme were really unique…I wanted to put my own spin to the song, something a little sweet and savage."
– Mickey Valen
FREE DOWNLOAD: ELIN BERGMAN – NAKED (MICKEY VALEN REMIX)
2016 saw the Mickey Valen project grow from nothing more than an idea to a commercially successful solo project, now commanding the attention of millions of listeners each month. Carving out a unique pocket in the rapidly fluctuating dance scene is never easy, however Valen has already managed to build a loyal following, which has seen aggressive expansion with each release. Follow Mickey Valen via his socials in order to stay up to date with all his upcoming productions and collaborations!
MICKEY VALEN
Facebook
Twitter
Instagram
SoundCloud
Spotify
ELIN BERGMAN
Facebook
Twitter
Spotify