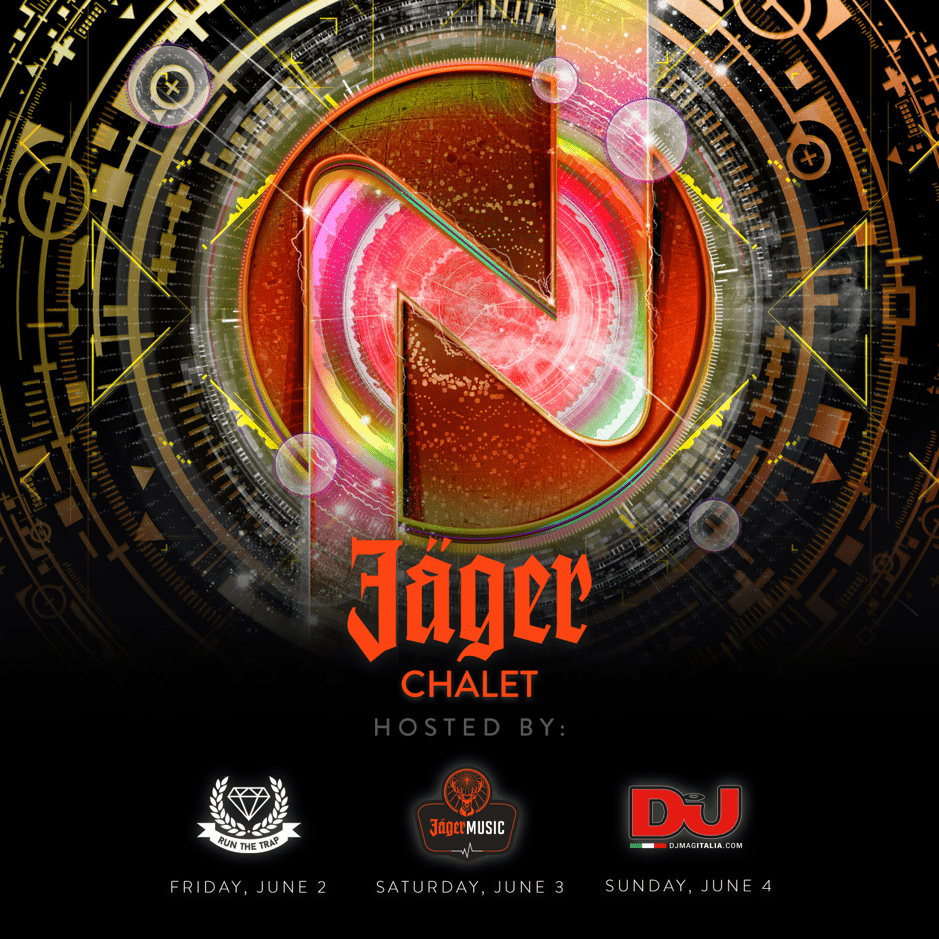 Nameless Music Festival Adds Exclusive Jäger Chalet Stage
With just over 4 weeks to go until Nameless Music Festival lands in the stunning town of Barzio, the festival organizers have announced the addition of the exclusive 100-capacity Jäger Chalet Stage. The third and final stage to be announced for the three-day event will be hosted by Run the Trap, Jägermeister and DJ Mag with a secret line up and entry granted to only 100 lucky competition winners each day.
SUBSCRIBE HERE TO WIN NAMELESS HOUSE WRISTBANDS
An impromptu party after Alesso's set in 2016 saw many of the world famous DJs at the festival playing back to back in a small house on the festival site. The party was such a success that organizers have decided to bring it back as an official stage for 2017, dubbed the Jäger Chalet. Both intimate and exclusive, access to the stage will be given to 100 guests each day lucky enough to win the daily wristbands required for entry. The official line up remains completely under wraps and the stage will be run by a different host each day, with Run The Trap taking over for the Friday, Jägermeister for Saturday, and DJ Mag running the closing day on Sunday.
WATCH: NAMELESS MUSIC FESTIVAL 2016 OFFICIAL AFTERMOVIE
For a chance to win wristbands to the Jäger Chalet Stage, make sure to subscribe to this page here, where the 100 lucky winners will be picked at random each day.
BUY GENERAL ADMISSION / VIP TICKETS
BUY TICKET PACKAGE
Tickets for Nameless Music Festival are now on sale at namelessmusicfestival.com. With early bird tickets sold out for the main event already, fans will have to be quick in snapping up the remaining 3-day event tickets at €65. VIP tickets are available for 3-day access to the event at €99 per person. For those looking to attend one day only, Nameless Music Festival are also offering one-day general admission tickets from €35 a day.
Nameless Music Festival also has a range of ticket packages:
Nameless Tent from €149: 3 days in a tent camping just a few meters from the festival, festival ticket included
Nameless Caravan from €164: 3 days in caravans just a few meters from the festival, festival ticket included
Nameless Hotel from €185: 3 nights in one of the 3* or 4* Nameless Hotels, breakfast included, festival ticket included
All tickets for Nameless Music Festival are now on sale exclusively at namelessmusicfestival.com
NMF