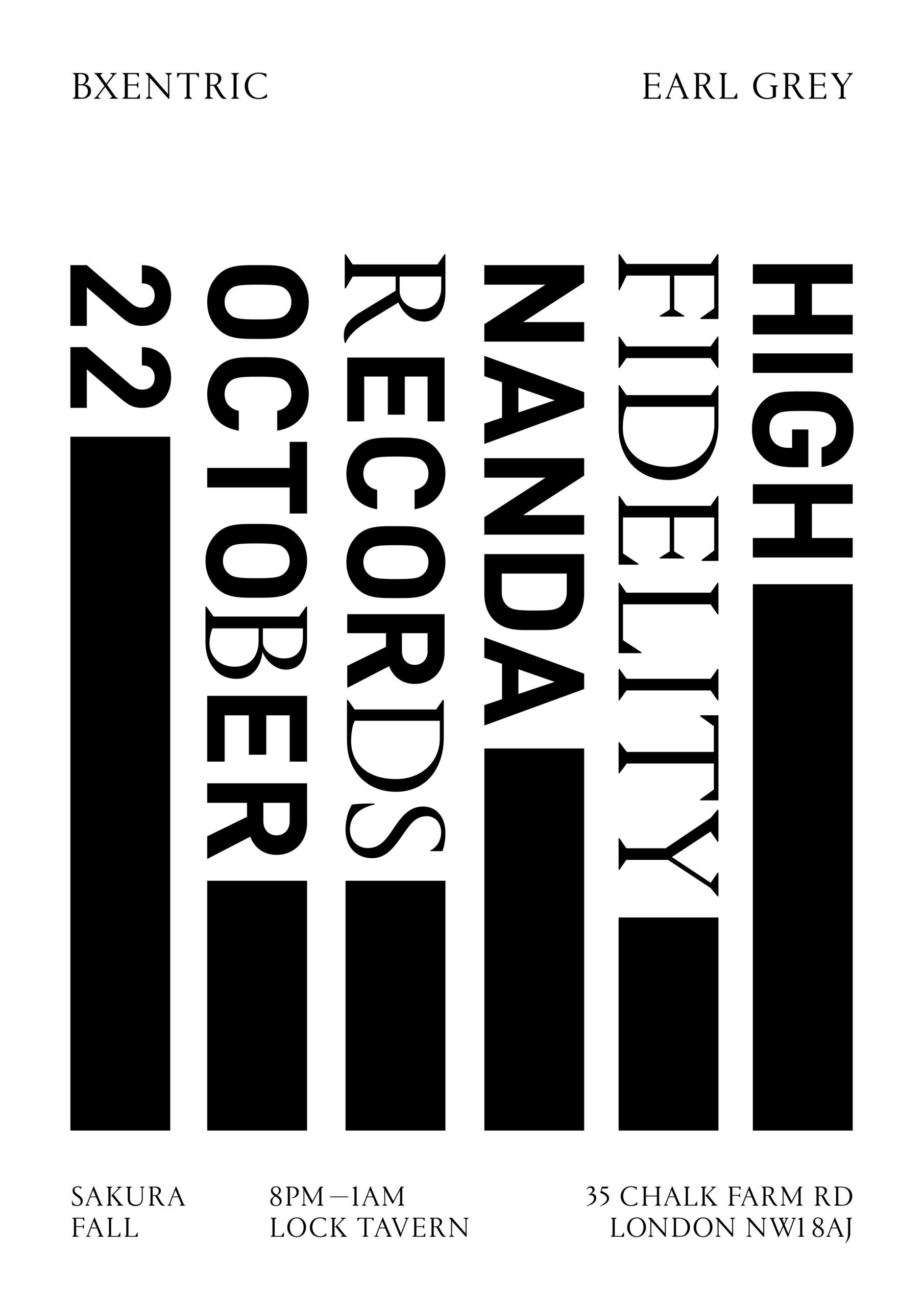 Nanda Records – High-Fidelity Takeover
At the start of the year, Nanda Records boss Bxentric threw it down hard for High-Fidelity at the Lock Tavern in Camden , so it only felt right to invite the label back for their pre-release party, celebrating Bxentric's latest EP 'Sakura Fall' as featured on B-Traits Radio 1 show.
Bxentric has been digging deep through the summer and returns with a heavier sound than previously heard. He'll be presenting two cohesive cuts on the A-side, whilst Matt Karmil (BIS, Studio Barnhus, PNN, Idle Hands) provides a B-side that'll shake the roots off your boots.
Last but by no means least, Earl Grey! He's been an early supporter of the label, letting them take over his studio for alcohol fuelled test press sessions, so it only feels right to invite him along for the ride too.
Prep for some Dusty House and Techno Saturday 22nd October from 8pm
www.nandarecs.com
http://www.lock-tavern.com/event/earl-grey-special-guests/