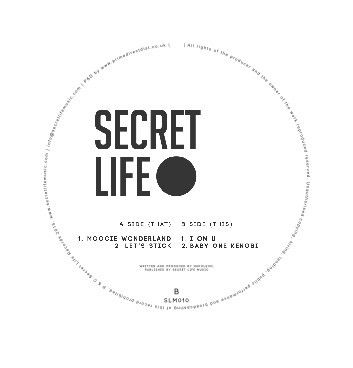 Napoleon - Napoleon – Moogie Wonderland E.P.
Pete Gooding & Phil Dockerty's diverse Secret Life Music has teamed up with DJ/Producer Simon Mills for their next release on both vinyl and digital formats (SLM010). Best known for his work with wonky chill out act Bent, these days Simon produces solo material under the name Napoleon. Last year he fine-tuned the synth heavy Napoleon sound by setting himself the goal of self-releasing an E.P. every month.
Additionally he also crafted several well-received remixes including "I Have Nothing To Say" by Mads Bjorn and Rick Astley (that featured on the Café Mambo compilation album released summer 2014) and the excellent "Patience Gets Us Nowhere Fast" by Capitol Cities.
If that isn't enough he's also been busy making records with International Feel artist Joel Hood the results of which will see an E.P. release this summer. All this, combined with a return to the DJ circuit, means that this summer looks like being a busy one.
With early DJ support already coming from Richard Norris, Balearic Gabba Soundsystem, Robot 84, T-Polar, Chris Coco, Phil Mison and Jose Padilla (Cafe Del Mar), this looks like being another great Secret Life release.