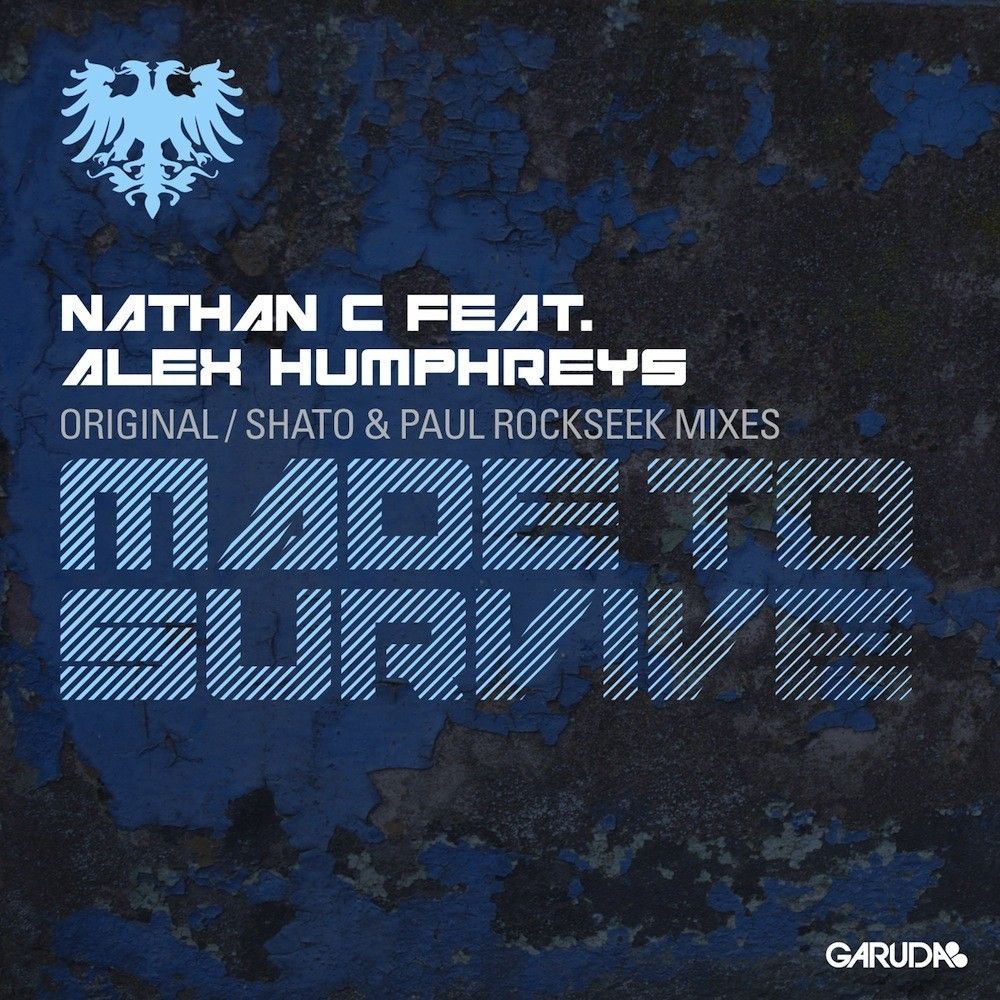 Nathan C feat. Alex Humphreys – Made To Survive
London-based producer Nathan C validates why he was "Made To Survive" with his new track featuring the powerful vocals of Alex Humphreys. Out now on Beatport through Garuda Music, the fresh original comes paired with a SHato & Paul Rockseek Remix.
The official resident for the world famous nightclub Ministry of Sound, Nathan C has gained notoriety for originals like "God's Love" and remixes for Chase & Status and Crystal Fighters. Now his debut on Gareth Emery's label, Nathan C's perseverance into the forefront of the scene has become obvious with his latest production.
"Made To Survive's" moody piano intro and harmonious chorus led by UK singer Humphreys set the tone for the powerful sing-along tune. As it drives into an epic synth-fueled crescendo, you're only given a moment to catch your breath before falling into a flurry of bouncing melodies and energetic riffs.
The Czech duo SHato & Paul Rockseek's remix debuted on the Gareth Emery Podcast and displays a more playful version of the original, beefing up its chords and elevating its dance-friendly status. While keeping the basic elements of its derivative, the remix provides a new, fun take on the original that will be sure to keep your body moving.
CONNECT WITH GARUDA MUSIC
Website: www.garuda.nu
Twitter: @GarudaHQ
Facebook: facebook.com/garudamusic
CONNECT WITH NATHAN C
Website: www.nathanc.co.uk
Facebook: facebook.com/nathancfan
Twitter: @nathan_c
Soundcloud: soundcloud.com/nathanc
CONNECT WITH SHATO & ROCKSEEK
Website: www.shatoandpaulrockseek.com
Facebook: facebook.com/shatoandpaulrockseek
Twitter: @shatorockseek