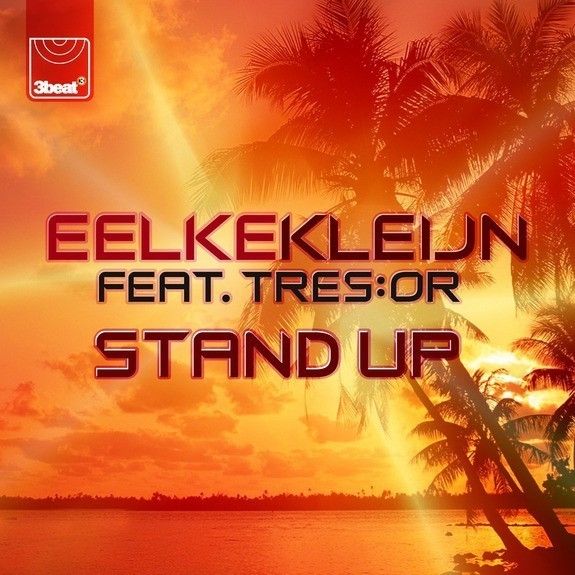 EELKE KLEIJN'S – STAND UP FEAT. TRES:OR
From catchy, upbeat melodies to deep and dark rolling grooves, Eelke Kleijn once again takes us on a voyage of diverse sounds and supreme mixing technique with a brand new Free Friday mix available to download today. With BBC Radio 1's 'next hype' and perfect weekend party tune Stand Up Feat. Tres:Or yours to own now, this hour-long blend of sumptuous sounds serves as an excellent counterpart to the release. Grab it via his Soundcloud now and catch the track over on iTunes!
Featuring a host of tracks from his very own sterling and distinct output this 2013, Eelke harnesses the mix as a showcase of what has been the most successful year of his career. The pitch-screwed trills of his 'Sommerliebe' remix twist around and into a thudding beat that gives way to the striking infectious new tune, 'Rampestamper', from Guy J's Lost & Found label. But if we're talking infectious tracks, it doesn't get much more so than the record currently enjoying its 7th week in the Dutch top 40 and Beatport Top 100 – 'Ein Tag Am Strand' – that slots in after three quarters to transport us back to warmer climes. The instrumental that supplies the back drop to 'Stand Up' was a firm favourite from top DJs this summer with Pete Tong showing high praise in the 'Hot Mix' and Fatboy Slim blasting it to Worthy Farm in his Glastonbury set.

Garnering the same great admiration but from all ends of the dance world, 'Stand Up' was very much one of the surprise releases of the year for DJ's of all genres. Shadow Child to Fake Blood and Aeroplane to Martin Solveig all hailed their support with the latter call it 'full summer vibes' upon hearing the number for the first time. Courtesy of Spinnin' TV, bask in those summery feelings one more time with the official music video.

As we near the end of 2013, Eelke has been awarded with the coveted call up from Tiësto for an exclusive mix on radio 3FM December 14th but to see his epic sets live, be sure to catch him at his tour dates here.
www.eelkekleijn.nl
facebook.com/eelkekleijn
twitter.com/eelkekleijn
youtube.com/eelkekleijn
soundcloud.com/eelke-kleijn