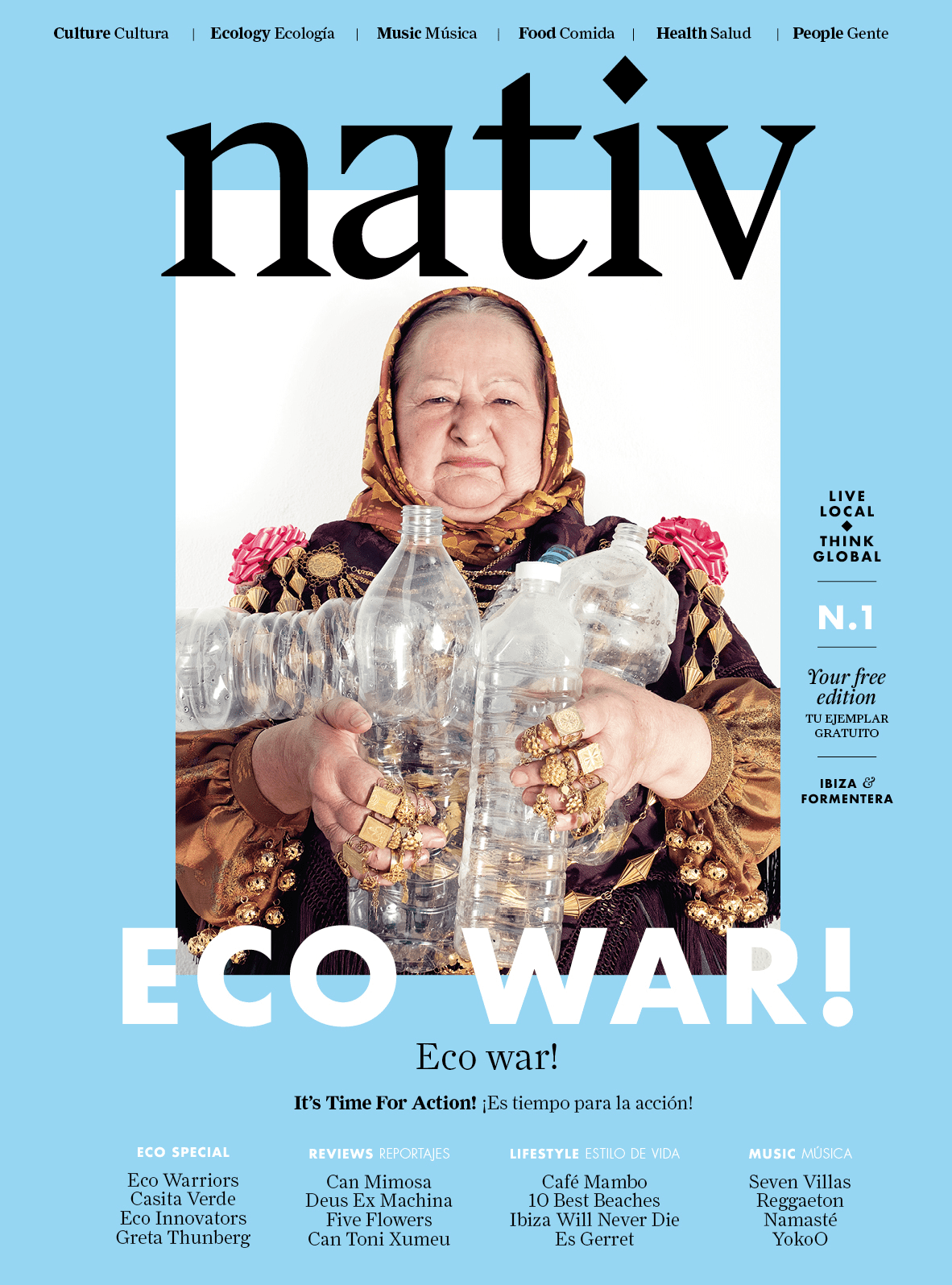 Nativ, the new independent Ibiza magazine is OUT now!
Nativ Magazine: New independent Ibiza magazine launched this week on July 1st 2019, connecting the people and businesses of Ibiza to a global audience 
Native Magazine will be hosting a launch party, open to the public this Friday 5thJuly at Agroturismo Atzaro from 6pm until midnight 
New to Ibiza and Formentera in Summer 2019, Nativ Magazine is a free publication and lifestyle brand that covers everything that matters on the island, connecting the influencers, innovators and idea makers in Ibiza with a global audience. The magazine is having a launch party on Friday 5thJuly at Agroturismo Atzaro from 6pm with the whole island invited to an evening of creativity, inspiration, live music and DJs and there will even be complimentary drinks and canapes on arrival.
With an editorial mantra of Live Local, Think Global, Nativ magazine embraces Ibiza and its traditions and heritage while keeping pace with our rapidly changing world.
Ibiza is maturing. Yes, there is still a place for hedonism, but the island and the people who visit and make it their home are changing. Health, food, home, art, ecology, entertainment – all the things that make life exciting, stimulating and ever-changing are increasing in importance to a maturing, sophisticated audience.
Currently there is no magazine serving this audience. Nativ will take the pulse of the island and deliver a concentrated digest of everything that is great, exciting or just plain funny about Ibiza. What are the latest food trends? Who are the new artists making waves? How are ecological initiatives helping the island? Why are dogs getting tattoos? Nativ digs deep, spreads its net wide and covers all the things that matter, and some of those that don't!
Nativ covers culture, health and well-being, food and drink, the environment, style and design, and music. Using award-winning journalists, cutting-edge designers and world-class photography Nativ brings a much-needed fresh voice to Ibiza. Featuring in-depth, independent coverage, Nativ brings together progressive ideas with an ever-evolving community.
Nativ has been created by a team who are passionate about magazines and have over 25-years of experience in creating them.  Our team include Massimo Shadi Saab (Pacha, IU Mag, Palladium); Dan Prince (Mixmag, DMCWORLD, IU Mag); Ben Raworth (Maxim, FHM, Loaded, Monkey,) and our designers have worked on award-winning consumer titles across Europe.
Nativ Magazine: The Mission
Nativ will be published in two editions this summer, with print runs of Distribution 35k/Readership 140K: Issue 1 released on July 1 and Issue 2 released on August 1. Our newspaper Nativ Monitorwill be published on September 1. This is a free magazine.