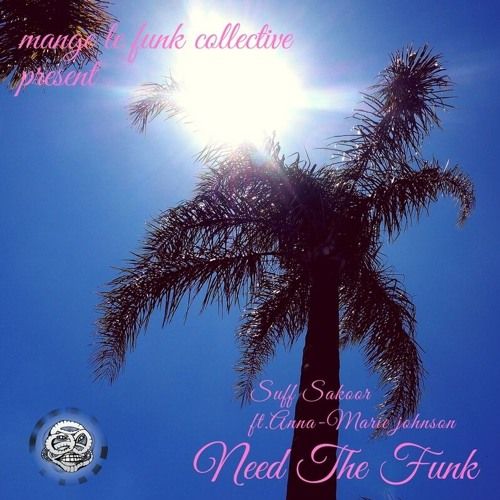 Suff Sakoor ft. Anna-Marie Johnson - Need The Funk
Pretty Chief Records and The Mange Le Funk Collective are back with another high quality house music single featuring the sweet soulful voice of the amazing Anna-Marie Johnson. The finest soulful house label on England's southern coast, Pretty Chief Records has been going strength-to-strength with releases from the core label family of Suff Sakoor (AKA DJ Suff) and Maurice Bird (AKA Beathaven) who, together, form Mange Le Funk. Anna-Marie Johnson — lead vocalist for Drizabone Soul Family and the hot single "Transform" on Rhemi Music — has returned to the label to lend her voice magic to Suff Sakoor's "Need The Funk", the latest Pretty Chief release.
The single launches with a remix from another member of the Pretty Chief family, Richie Blax. His version is an uplifting vocal soiree, incorporating UK garage-inspired beats, funky disco flavors, and melancholic undertones. DJ Suff then lends his own potent re-rub, the SS Old Skool Ivory Mix. It's a veritable soul shakedown, featuring sweet, sultry orchestral strings, quirky piano licks, funky guitar, and the emotive vocal from Anna-Marie. The single closes with Maurice Bird's Beathaven Remix which introduces a touch of funky tech. This mix has an essence of early '90s dub house, Latin-tinged percussive beats, and a deep, resonating body-shaking bass line. "Need The Funk" is the soulful business!
Label and Artist Links:
www.prettycheifrecords.co.uk
www.annamariejohnson