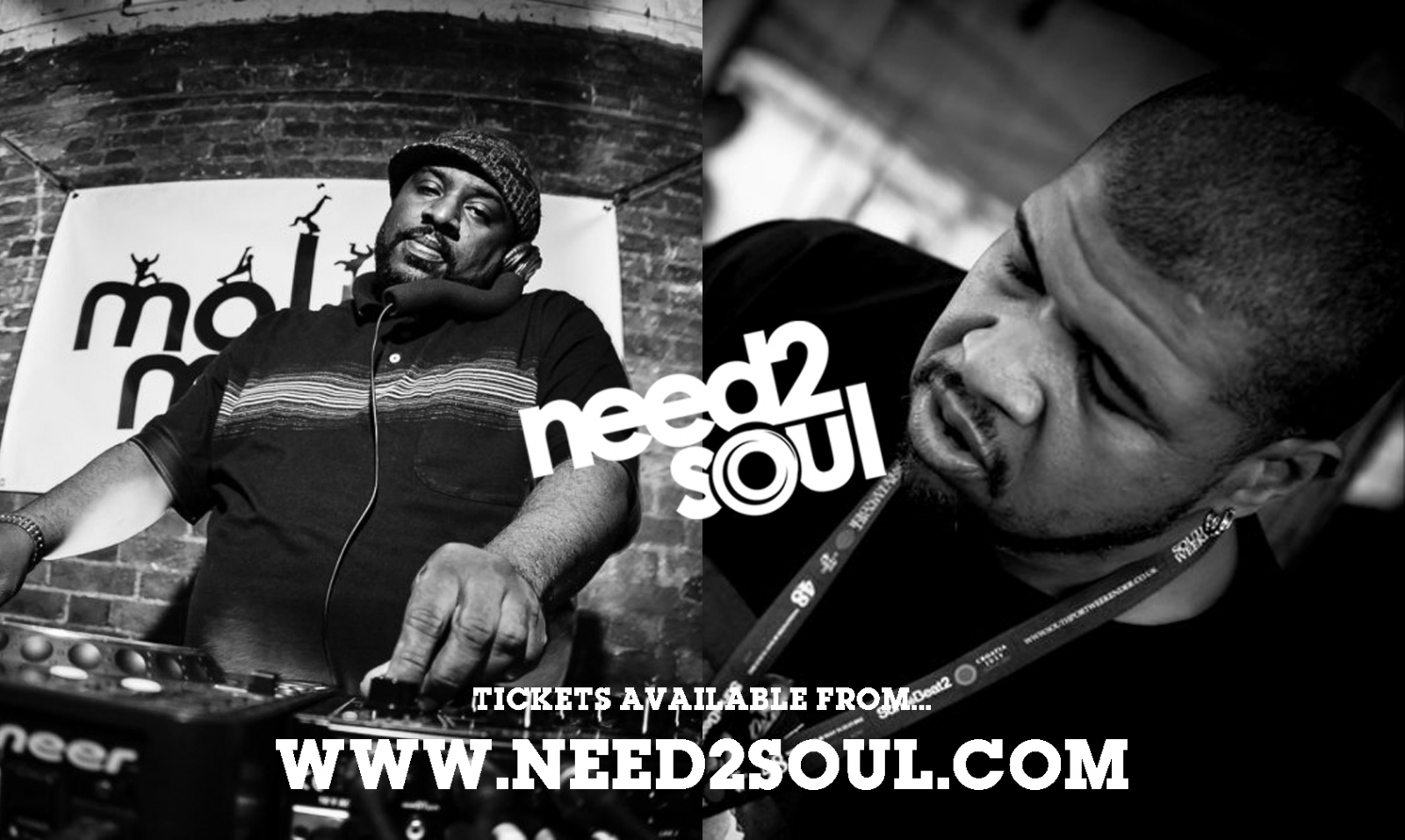 Need2Soul presents Glenn Underground, Boo Williams and Omar
Need2soul return with another installment in a series of parties running in their 10th year to celebrate a decade of house music. Since the brand's conception in 2004, Need2Soul have established itself at the forefront of the house music scene, and gained a solid following of high profile DJs/Producers as well as loyal and dedicated fans of all ages. Need2Soul continue to host some of the best parties in London and Europe with special appearances at the infamous Boiler Rooms with regular stalwart Ron Trent earlier this year…. Proving that they are consistent in delivering an array of sold line ups and talent.
On Sunday 24th August not one but two of Chicago's finest jet in for a special bank holiday gathering at Plan B in Brixton. N2S are very proud to announce Glenn Underground as the headliner, founding member of Strictly Jaz Unit. Raised on a diet of disco classics and freeform jazz of 70s Chicago, where house music was born. Taking inspiration from pioneers Larry Heard, Ron Hardy, Lil' Louis. Glenn has produced some of the most respected deep house music for Cajual, Prescription Guidance and Peacefrog. He is one of the few Djs who can walk the line between deep jazz, house, disco, soul and funk influenced house classics. The man is an astonishing and inspirational producer and we cannot wait to hear what he has in store for Need2Soul.
Step forward, Boo Williams Chicago's house veteran and innovator can deliver the goods, also known for his quote "House music will never die! Love, peace and hair grease". Inspired by Larry Heard, Lil Louis and Marshall Jefferson, he has had releases with Ovum Recordings, Peacefrog, Rush Hour, Relief and Cajual. Collaborated with Green Velvet and is heavily involved in the scene and industry with a strong reputation. Boo has a healthy discography and released a series of albums called "Home Town Chicago", the first of a series of reissues on Anotherday Records. Watch out for his great presence as he will be firing on all cylinders and will blow your mind.
Representing the UK, British singer, songwriter and musician Omar from Canterbury will be performing live, he learned his craft classically playing trumpet, piano and percussion. Omar is well known for his debut single "There's nothing like this" which reached number 14 in the UK singles charts. Omar is described as the father of British Neo Soul music, and has since managed to collaborate with Stevie Wonder who unbeknown to him was a fan of Omar's, it took 14 years for them to finally jam together and so their song "feeling You" was born. Omar has worked and collaborated with many other greats including Angie Stone, Estelle, Common but the list is endless. Omar has released 6 albums to date and what can we say? It's going to be a show full of surprises – you are in for a treat.
Plan B's basement room will be hosted by Making Moves' own Matt Langrish-Smith and Jamesey superstars in the making. The boys have established their names within the industry by hosting residences on House FM Radio, Ditch Bar, BBe & Papa Records, Soulogic, Kini Malinki. They have thrown some of the best parties at Brixton Club House, Bedroom Bar, Light Bar and not to mention The Winter Music Conference and New York City.
The award-winning venue Plan B is one of the most talked about venues in London , it features a huge Funktion One sound system, a stripped back, warehouse-style interior. It remains focused on a diverse music programme blending the classic and the contemporary in home grown and international talent, keeping this intimate club at the forefront of South London nightlife.