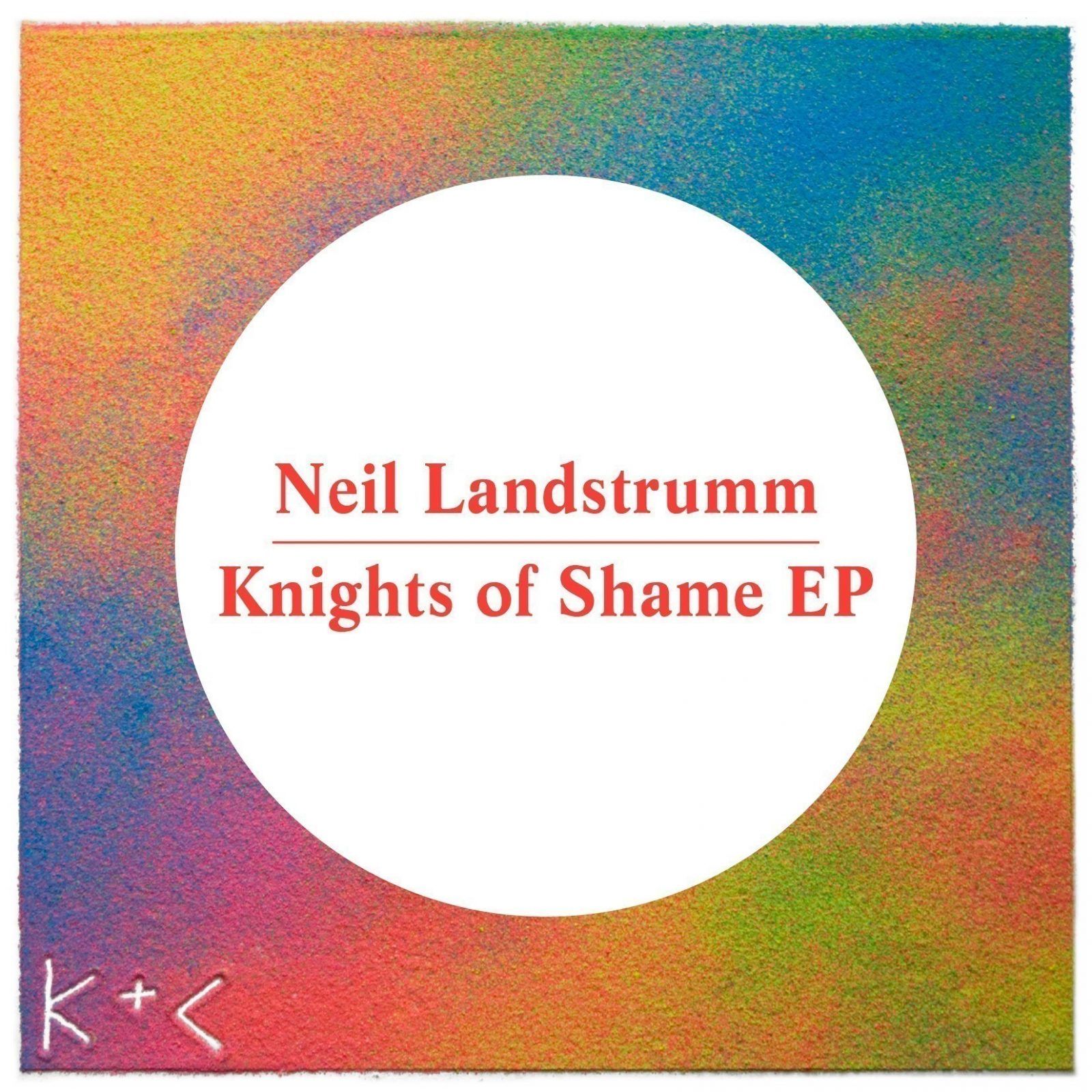 NEIL LANDSTRUMM – KNIGHTS OF SHAME EP
Whilst most will know Dave Maclean as the drummer, producer and de-facto leader from the Mercury-nominated, UK four-piece Django Django, Maclean is first and foremost a DJ and record collector. In keeping with the myriad of influences captured on Django Django's award-winning, debut album, Maclean's eclectic tastes have long been looking for a suitable outlet and today sees a long-awaited dream finally come to fruition, as Maclean announces the launch of his record label Kick + Clap, in collaboration with Django Django's label Because Music.
Planning to release music from established artists, alongside finding and nurturing new talent, with some interesting collaborations along the way, Maclean, as a predominantly vinyl DJ, is releasing limited numbers of collectable vinyl, alongside digital, across every Kick + Clap release.
"I've been collecting records for as long as I can remember. When I began DJing, I made the decision early on to buy and play 12" records that I just liked, no matter the genre. Right across hardcore industrial techno, Chicago house, jungle, hip-hop, psych rock, jazz… anything I liked, I'd buy it and play it out. In a way, Kick + Clap has been in the making since back then and I've started it with exactly the same sensibilities; to put out 12″ records from across many genres, that make me excited about dance-floor music."
DAVE MACLEAN, KICK + CLAP
Kick + Clap's debut release comes courtesy of fellow Scot producer Neil Landstrumm, with an EP entitled "Knights of Shame". Well known for his early Peacefrog Records' classics such as "Brown by August", Landstrumm has been navigating unchartered musical territories since the 1990's. Circling mostly around experimental techno, Landstrumm is also know for exploring grime and dubstep, long before it was the done thing and has released nine albums across legendary labels such as Peacefrog, Tresor, Mosquito, Planet Mu, Sonic Groove and his own imprint, Scandinavia.
"The newly formed Kick + Clap label represents the Knights' music by distributing their triangle generated output which some say jacks so hard, it has to be from Chicago."
NEIL LANDSTRUMM