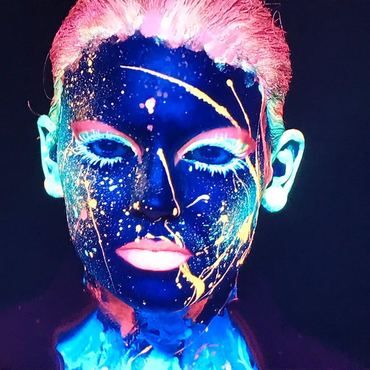 Tiggi Hawke - Neon Dancer
Hot on the heels of 'Burn Notice EP's success earlier this year, pop's new darling Tiggi Hawke is back with electric new single 'Neon Dancer'.
Produced by Lewis Gardner (previously of Prides), and co-written by Hawke herself alongside new Polydor-signing Haj, 'Neon Dancer' sees Hawke's growing star quality ascend to an entrancing level.
A key component of the creative community that has settled in North London's Tileyard area – home to Mark Ronson, Basement Jaxx, Chase & Status and many more – Hawke has spent the summer busy writing and recording new material, alongside taking in Chloe's prestigious Paris Fashion Week show from front row, no less.
Debut EP 'Burn Notice' saw the starlet receive critical acclaim from top tastemakers Wonderland Magazine, CLASH, Popjustice, Idolator, NOTION and more. When prodigious rising Swedish producer Tobtok gave EP single 'In The Wild' his remix touch, it quickly caught the attention of various leading dance voices online including Data Transmission.
Now with the release of 'Neon Dancer', Tiggi is taking unmistakable strides as one of 2017's brightest hopes.
Here 1st Stop brings you the initial mix package from Offset (Kiss FM), House Of Virus (Freakin' 909), Francois & Micky Slim!